Valley leaders try to live on $3.71 a day
Posted:
Updated: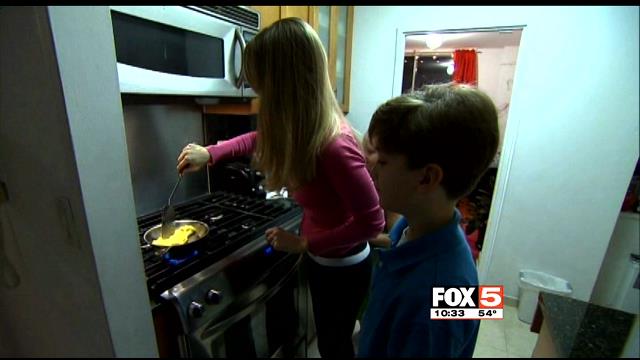 LAS VEGAS (FOX5) -
Public figures across Clark County are challenging themselves to live on a food budget comparable to the budgets of 340,000 low-income families in southern Nevada. For five days, they'll take on the SNAP Experience put on by Three Square Food Bank.
"It's incumbent upon us to take the opportunity to educate the community that hunger doesn't take a day off," said Matt Muldoon, chief development officer for Three Square. "The reality is that many in our Valley continue to struggle."
That struggle is what the nonprofit organization is asking public figures in southern Nevada to take on. They're limiting their food budget to $3.71 per day, or $18.55 per week. Participants like Henderson Mayor Andy Hafen said the experience is an eye-opener.
"I spilled a little bit of oatmeal this morning, and I was like freaking out because this is all I have!" Hafen said.
The challengers are regulated to eating healthful, balanced-diet meals, and they're finding out it's harder to shop for nutritional items on a tight budget.
"People generally who don't have funds to eat, don't have funds to go around shopping for the best prices, which I was able to do," said Las Vegas Mayor Carolyn Goodman. "In fact, I even drove a car."
Three Square is raising awareness for SNAP, or Supplemental Nutrition Assistance Program, formerly known as food stamps. They want people to know how important food banks can be for families in need.
"Nobody can really live off of $18.55 for five days, three meals," Hafen said. "You just can't do it. You have to have some supplemental help."
The participants are blogging daily about the SNAP experience, meal choices and well-being during the week. Click here to read about their experiences.
Copyright 2014 KVVU (KVVU Broadcasting Corporation.) All rights reserved.