Giffords testifies on Wash. gun initiative
Posted:
Updated: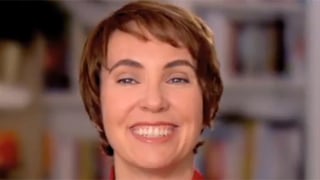 WASHINGTON (AP) -
Former Arizona Congresswoman Gabrielle Giffords, who survived a 2011 shooting, told lawmakers on a Washington state House panel considering an initiative to expand firearm background checks in the state that "the nation is counting on you."
Giffords, 43, testified Tuesday in support of Initiative 594. She told the House Judiciary Committee that stopping gun violence "takes courage, the courage to do what's right, the courage of new ideas."
The committee also is considering Initiative 591, which would prevent Washington state from adopting background-check laws stricter than the national standard.
If lawmakers take no action, both initiatives go to the November ballot for voters to decide.
Giffords also is appearing in a television ad airing before and after the president's State of the Union address. In the ad, Giffords faces the camera and says, "Congress is afraid of the gun lobby."
Copyright 2014 Associated Press. All rights reserved.