UPDATE
Brewer signs 'Silver Alert' for missing seniors
Posted:
Updated: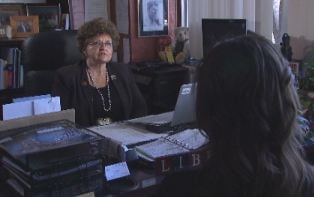 PHOENIX (CBS5) -
An Amber Alert is issued when a child is abducted. Now, a Silver Alert will be issued in Arizona for missing seniors.
Gov. Brewer signed "Silver Alert" into law Wednesday.
On Thursday afternoon, Silver Alert was used for the first time after a Tucson man climbed out of a window in his group home and walked away. He was found a few hours later.
Earlier this year, when the Senate was set to vote on the measure, CBS 5 News spoke with Barbara Young who said her 84-year-old mom, who has dementia, has wandered off at least a dozen times. The closest call happened this past August.
"She left that Sunday at 9:30 that morning and we couldn't find her until 10 at night," Young said. "It was really hot, like 120 degrees."

Young's mother was OK, but she wasn't safely located until a fast-food employee saw her picture on the news.
"That was the scariest," Young said. "I didn't know what I was going to do, I didn't know what I was going to say to my family."

If a senior goes missing, television and radio stations will be notified and messages will be put up on the freeways.
"You don't just pick up the phone and call in every missing person, there's a criteria you have to meet," said state Sen. Gail Griffin.

The missing person would have to be 65 years or older and in possible danger because of their age, physical disability or mental capacity. Also, local agencies have to use all local resources beforehand.
"I think this is an important issue," Griffin said. "It's the elderly that need help that can't help themselves."
Young's mom is now in assisted living, but she's hoping the law can save some other families the heartache of missing a loved one.
Copyright 2014
CBS 5
(KPHO Broadcasting Corporation). All rights reserved.