CBS 5 Advocate
Travel site deals not always better than hotel's direct rates
Posted:
Updated: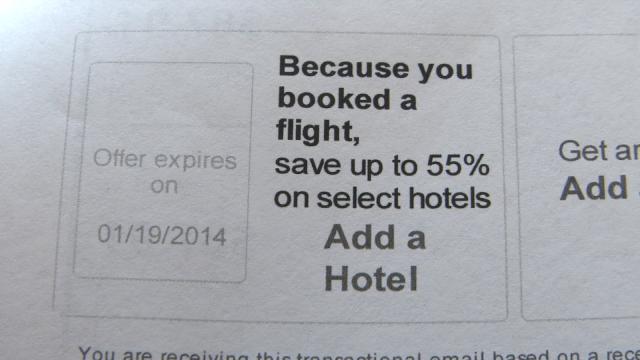 SCOTTSDALE, AZ (CBS5) -
A Scottsdale woman says the information she received on one travel site was misleading and the advertised deals weren't available. Here is how to get the best price on a travel site.
All travel sites try to convince you that they, and they alone, offer the best deals. The truth is sometimes they may; sometimes they may not. So to increase your chances, always check packages being offered for your trip.
"Do your own homework," Patti Keller said.
Keller has been planning a London trip with her granddaughter. After she booked the airfare on Expedia.com, a box appeared at confirmation offering her the opportunity to add a hotel through Expedia within four days and save up to 55 percent on the hotel stay. Keller chose a hotel Expedia offered and compared the Expedia rate to the rate on the hotel's own website.
"Everything the same, and the price booking directly with the hotel was less than booking with Expedia," Keller said.
When she called Expedia to complain, Keller says a supervisor told her the only way to get the discount was to book the hotel and flight together.
"There was no other way to do it other than to cancel my existing flight and rebook as a package," Keller said.
As an alternative, Keller says the supervisor offered to book the hotel at Expedia's rate, submit a claim under the site's "best price guarantee", and then issue a credit for the difference in hotel rates. Keller agreed, but the Best Price Guarantee was denied.
"It was the customer service rep who booked it, found the lower price and submitted the claim," Keller said.
After more complaining, Keller says Expedia rebooked her as a package and she did get a nice discount. She says she will never let any rep make a booking for her again without providing a confirmation number.
"I would definitely not complete the booking without verifying it myself," Keller said.
Consumers need that confirmation number to know the changes made by the rep are valid. The smart consumer move is to always check the hotel site's rates against a travel site's rates. That is how you will know if you are really getting a good deal from the travel site.
A spokesperson for Expedia told CBS 5 News that the site's best deals are through packages and "add on" deals. Both are essentially the same thing and both should be honored.
Expedia fixed the mistake and Keller is happy with the deal she ended up getting.
Copyright 2014 CBS 5 (KPHO Broadcasting Corporation). All rights reserved.