Better Arizona
Arizona whiz kids grow digital company while giving back to students
Posted:
Updated: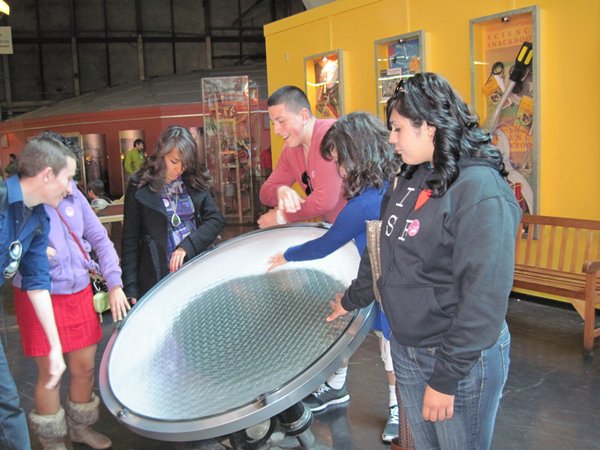 © CBS 5 News
PHOENIX (CBS5) -
They're self-proclaimed geeks and proud of it.
"What we do is we help businesses grow using the internet… anything that's online really we can get our clients in front of it," said Josh Valdez Elizetxe, one of the men behind Foresold Digital Marketing, a multimillion dollar agency inPhoenix.
"I thought you had to have a PhD, 10 years of industry experience before you'd be qualified to start your own company… I realized you could do it much younger," said Johann Beishline, another of Foresold's three owners.
They are most certainly young, just 21 years old. But they were already running their own businesses when they recently decided to merge and now manage multiple millions of dollars a year.
The two men met at Arizona State University.
"We just started talking about, 'Oh, what kind of lap top do you have?' So we're talking about technology, being geeky," Beishline says about their first meeting.
Elizetxe graduated summa cum laude from ASU in just two years, with a degree in computer information systems. Johann and their other partner Brenda Mendez, also 21, will graduate from ASU a year early, this May.
"It's definitely been an advantage. Technology is traditionally a very young field so we do fit that stereotype pretty nicely," Beishline adds.
"I would say 90 percent of the time no one brings it up, it's no tan issue. We let the results speak for it," Elizetxe said.
He grew up in west Phoenix, the first in his family to graduate high school.
"Where I grew up it was somewhat of a tough area. There were gangs, there were drugs… Statistically, I should've dropped out of high school."
Instead, he became the school valedictorian and is now a dedicated mentor, particularly for Hispanic students. It's another way Elizetxe is trying to make his mark and a better Arizona.
"Creating that access to information, making it easier and also being there as a mentor and doing that is really what's important to me and I just feel this immense need to give back."
Click Foresold Digital Agency for more information about the agency's nonprofit work and student scholarships.
Copyright 2014 CBS 5 (KPHO Broadcasting Corporation). All rights reserved.