Track and Field opens Season with impressive showing at Lumberjack Team Challenge
Posted:
Updated: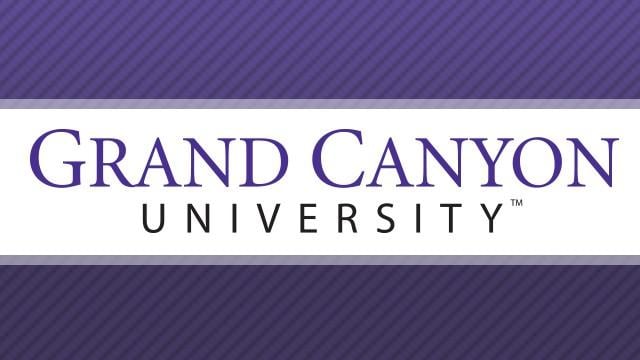 © cbs 5
The Grand Canyon University men's and women's track and field teams opened their 2014 slate Friday at the Lumberjack Team Challenge hosted by Northern Arizona University at the Walkup Skydome in Flagstaff, Ariz.

The meet featured eight teams, including nationally ranked Arizona State and Arizona (men), and marked the first-ever track and field competition for GCU at the Division I level.

Team results for today's meet were not yet available.

Alongside several athletes recording times and marks that top Western Athletic Conference performances this season, school records were set in the men's 200-meter dash, women's 800-meter run, and women's weight throw.

"It was a very, very solid opening meet for us," stated head coach Tom Flood. "Overall I was very pleased with our performance and our athletes already look to be in mid-season form."

Lance Parker, who set the school record in the 200-meter dash, finished first in the event. Parker's time of 21.47 seconds ties for the fastest recorded time in the conference this season. Fellow sprinter Oliver Smith also found himself at the top of the podium, taking home a first-place finish in the 400-meters with a time of 48.02 seconds. Smith's time is two seconds faster than any other posted in conference action this season.

Stephan Bullard earned a first place finish in the 800-meter run with a time of 1:53.47. Bullard's time is top among conference performers. Tyler Vandyke took second in the mile run, posting a time of 4:30.21. Jahliell Wiltshire in the 60-meter hurdles also garnered a second place finish with a time of 8.28, the second-best among conference hurdlers this season.

Kevin Lashley had an outstanding meet, as the leaper took home first in the triple jump and third in the long jump (7.05 meters). Lashley's leap of 14.40 meters in the triple jump is the top effort in the WAC this season.

On the women's side, Shavine Hodges raced to a first- and second-place finish in the 60-meter dash and 200-meter dash, respectively. Her times in both races, 7.38 seconds (60m) and 24.42 seconds (200m), are top among WAC athletes thus far, while her 60-meter dash mark is tied for ninth in the country. Jelena Andjelkovic broke the school record in the 800 meter run with a time of 2:17.79 en route to a second place finish and posting the top time in the WAC so far this season. Moya McKenzie also took home second in the 400-meter dash, posting a time of 54.32 seconds, which is tied for the second-fastest in the country and the best in the conference by over four seconds.

In the field events, Vanessa Levy broke her own school record in the weight throw, as she recorded a launch of 17.65 meters, the second-best in the WAC, and took home second place in today's event. Lauren Graham, Jennifer Rolph, and Amy Hop all recorded vaults of 3.77 meters and tied for second-place in the pole vault. Those marks are also tops in the conference. Brianne Kee finished third in the long jump, with a leap of 5.73 meters, good enough for the second-longest among WAC jumpers this season.

"Right out of the blocks our kids were ready to compete," Flood added. "With that being said, we have plenty to work on and we will work hard next week in practice in preparation for our trip back to Flagstaff next weekend."

The 'Lopes will be back in action next weekend when they return to the Walkup Skydome in Flagstaff for the NAU Invitational on Jan. 24-25.
Copyright 2014 CBS 5 (KPHO Broadcasting Corporation). All rights reserved.