DEA accused of giving immunity to Sinaloa cartel
Posted:
Updated: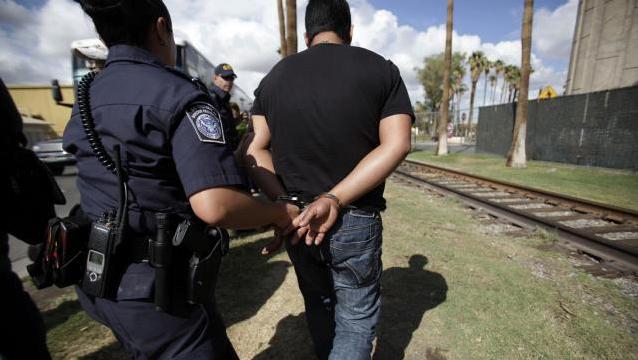 PINAL COUNTY, AZ (CBS5) -
Most Arizonans are very familiar with the federal government's botched "Fast and Furious" operation. Well now, CBS 5 News has learned of allegations the U.S government may have allowed drugs to be smuggled into the U.S. for 12 years.
Pinal County Sheriff Paul Babeu says he's been at odds in recent years with the federal government over its tactics in fighting drugs coming from south of the border.
"The very people that we're fighting, our own federal government has been arming," Babeu added.
But it's an allegation reported Monday in a major Mexican newspaper he says proves the feds may have gone too far.
"This is a betrayal on the highest level and we have seen this far too often."
In federal court documents sent to CBS 5 News, a lawyer for one of the cartel's highest lieutenants, Jesus Vicente Zambada-Neibla, alleges the U.S. government entered into an agreement with the notorious Sinaloa cartel, one of the largest drug trafficking organizations in the world. It was to provide information against rival Mexican drug trafficking organizations. In return, the U.S. government agreed not to interfere with Sinaloa's drug trafficking activities into the U.S between 2000 and 20-12.
"It undercuts the rule of law, the essence of everything we're trying to do to fight a war on drugs, to fight these cartels," Babeu said.
But the DEA told CBS 5 News the allegations simply aren't true. And a federal judge agreed with the U.S. government, when he denied Zambada's request to have the charges against him dropped on the basis his cartel had a deal with the U.S. government. In a statement, DEA spokesman Joseph Moses said:
"Law enforcement meets with potential informants and witnesses regularly when building drug investigations. The idea that DEA offered immunity or worse, permission to continue to traffic drugs, is mistaken and false."
But Babeu isn't buying it.
"We were kept in the dark on [Operation] Fast and Furious when these high-powered weapons were going south without our knowledge."
Thursday, Babeu sent a letter to Congressman Darrell Issa, chairman of the Committee on Oversight and Government Reform. Babeu is asking for a congressional inquiry and hearings on this latest allegation.
Issa vowed back in December to keep up the heat in the investigation of Operation Fast and Furious, which led to the death of a border patrol agent.
Copyright 2014 CBS 5 (KPHO Broadcasting Corporation). All rights reserved.