Special needs soccer manager gets chance to play
Posted:
Updated: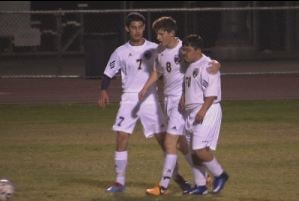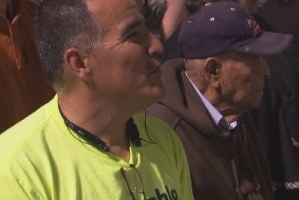 GLENDALE, AZ (CBS5) -
For teenagers in high school who play sports, the ultimate goal is to make the varsity team. A school in Glendale made that dream a reality for one player who more than earned his spot on the team.
"He knows he's different, but it doesn't bother him," Jesse Avena said. "He wants to play. He wants to do the things everyone else does."

Jesse Avena's 17-year-old son Isaiah Avena was born with Down syndrome and autism. For the past three years he's managed the varsity soccer team at Raymond S. Kellis High School in Glendale.
"He gives them encouragement and scolds them when they don't tuck his shirt in," Jesse Avena said.

Coach and special education teacher Michael Wakeford pulled some strings so Isaiah Avena wouldn't have to watch from the sidelines.
"It's been pretty hard for him to not play," Jesse Avena said. "Today is going to make his day."
The jersey fit like a glove, and Isaiah Avena couldn't wait to make his team proud.
The announcer called his name with the rest of the starting players, and he played his heart out.
Isaiah Avena only played for a few minutes and he didn't score any goals. But his coach said what he's given the team this entire season is worth so much more.

"Both teams are going to learn from this and grow from this and I think remember this forever," Wakeford said.

It's certainly a night Isaiah Avena and his father will remember forever.
"I got to bring my dad. He's 94," Jesse Avena said. "It's a very cool night."
Copyright 2014
CBS 5
(KPHO Broadcasting Corporation). All rights reserved.