City of Phoenix, Diamondbacks and Republic Services to host zero-waste baseball game
Posted:
Updated: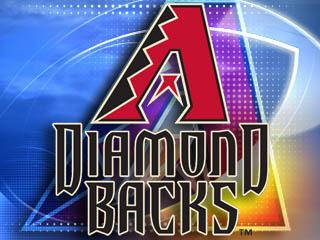 © cbs 5
PHOENIX (CBS5) -
During Spring Training, when the Arizona Diamondbacks host the Seattle Mariners March 13, baseball fans will notice something unusual at Salt River Fields – the absence of trash containers.
In an effort to bring awareness to recycling and composting, the city of Phoenix has partnered with the Arizona Diamondbacks, Republic Services and Salt River Fields at Talking Stick to host a "Zero-Waste Spring Training Event" on Thursday, March 13, at Salt River Fields at Talking Stick, 7555 N. Pima Road. The game starts at 1:10 p.m., but pre-game festivities start at 11:30 a.m.
This one-day event challenges baseball fans to recycle or compost the solid and food wastes they generate during the game instead of sending it to the landfill. The Zero-Waste Spring Training Event will be a first for Arizona. The idea was fueled by Phoenix's new sustainability initiative called Reimagine Phoenix, which encourages residents and businesses to view trash as resources. Mayor Greg Stanton sees it as a huge opportunity to educate and reach out to residents and visitors about the benefits of increasing recycling and composting in the region.
"Producing less non-recyclable trash means less trips to the landfill and a lower impact on our air and environment," said Mayor Stanton. "This commitment to produce zero waste at a public event on the scale of a Spring Training game with our hometown D-Backs gets the word out that a lot of what we traditionally consider garbage is actually a usable resource."
Partnerships are crucial to achieving zero waste at this event. As Phoenix puts more focus on being a sustainable city, it also acknowledges that private and public partnerships will play an important role in achieving the city's 40 percent diversion goal by 2020.
"Tapping into the energy of our D-backs fans will help us spread the Reimagine Phoenix mission to reduce the amount of trash that ends up in our landfills," said Vice Mayor Bill Gates, chairman of the Finance, Efficiency, Economy, and Sustainability Subcommittee. "By reducing, reusing, recycling and reconsidering what gets tossed away, we keep trash collection costs steady and generate new revenue for our city - now, that's what I call a home run."
Aside from the three partners mentioned, Salt River Fields' concessions provider, Ovations Food Services, will be using recyclable and/or compostable paper products and utensils throughout the event. Grand Canyon University has agreed to provide volunteers on the day of the event to assist baseball fans in sorting out their waste and educating them about sustainability.
The Arizona Diamondbacks were eager to collaborate with the city and other partners to promote best environmental practices at sporting events. Councilman Daniel T. Valenzuela, who recently met with the D-backs and other professional sports teams at the Green Sports Alliance summit in New York, commended the D-backs for their initiative in increasing awareness on sustainability.
"In only a few short months, we are already seeing the results of our recent meetings with the Green Sports Alliance and the Arizona Diamondbacks," said Councilman Valenzuela. "When there is a conscious effort focused on sustainability, we can have a tremendous impact on reducing what we pitch in the trash. Working together - along with the incredible partners such as D-backs fans and volunteers from Grand Canyon University - we will Reimagine Phoenix and keep the cost of trash collection low for residents."
Derrick Hall, the D-backs' president and CEO, has fostered a culture within the organization that, not only enhances the fans' experience, but reaches out to the community to bring awareness to causes that would improve it. The Zero-Waste event is in line with the organization's commitment to sustainability and environmental issues that come with sporting events.
"At the Arizona Diamondbacks, we have made an ongoing commitment to sustainability in all aspects of our business, which includes changing fan behaviors in simple ways around the ballpark," said Hall. "Along with our partners at the Salt River Pima-Maricopa Indian Community, we are honored to partner with the city of Phoenix and Republic Services to host a zero-waste game at Salt River Fields, the first LEED Gold-certified sports venue of its kind in the United States."
The Zero-Waste event will rely heavily on solid waste collection provider, Republic Services, a Phoenix-based company and an industry leader in waste and recycling services, contracted by Salt River Fields. Republic Services has the incredible task of sorting out recyclables collected at the end of the game and hauling the food waste to a local food composting company. But the company is up to the task.
"We are thrilled to be a part of this all-star recycling team," said Mark Clatt, area president of Republic Services. "We want D-backs fans to turn out in big numbers to help prevent items that do not belong in the waste stream from reaching a landfill. With Mayor Stanton's leadership, we are making Phoenix a cleaner and healthier community for generations to come."
Salt River Fields at Talking Stick is owned and operated by the Salt River Pima-Maricopa Indian Community and is the first MLB Spring Training facility in the U.S. to be built on tribal land.
"We are very excited to host the first ever Spring Training Zero-Waste event at Salt River Fields at Talking Stick," said Diane Enos, president of the Salt River Pima-Maricopa Indian Community. "The Reimagine Phoenix initiative is a commendable effort to heighten awareness on sustainability, recycling and composting. We are honored to be part of this collaborative effort that promotes clean and environmentally sound communities."
Phoenix will recruit more than 100 volunteers during the event. The volunteers' interaction with baseball fans is vital to the success of the event and goal achievement. Residents interested in volunteering at the Zero-Waste event may register at phoenix.gov/publicworks.
A news conference scheduled for Thursday, Feb. 27, at Chase Field in downtown Phoenix will feature the city's key partners for the event.
Copyright 2014 CBS 5 (KPHO Broadcasting Corporation). All rights reserved.