Cardinals TV numbers approached record levels in '13
Posted:
Updated: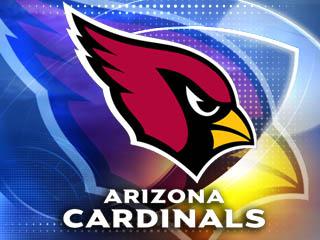 © cbs 5
PHOENIX (CBS5) -
The Cardinals 2013 season was not only a huge success on the field but also in terms of local TV ratings.
According to the NFL & The Nielsen Company, Cardinals game broadcasts averaged a 21.5 rating & 42 share over the course of the 2013 season. The 21.5 rating is the second-highest in team history (22.6 in 2009) while the 42 share trails only a 43 for the 1999 season.
On average, each game was watched in 402,000 Valley households, marking just the second time the team's average audience exceeded 400,000 households per game (423,000 in 2009).
SECOND-HALF SURGE: Like the team itself, the numbers were impressive to start with and only got stronger as the season progressed. The final eight regular season games averaged a 23.5 rating, 45 share & 435,000 households each.
HUGE AUDIENCE FOR FINALE: The broadcast of Arizona's week 17 game vs. San Francisco attracted one of the largest regular season audiences in team history. It garnered a regular season record 54 share, meaning 54% of households watching television at the time were tuned into the telecast. That game also had a 28.6 rating and reached an audience of 531,000 households, the team's highest figures in each category since a Sunday night win against Minnesota in week 12 of 2009 (31.9 and 598,000). Those figures are in addition to the 63,570 fans who attended the game live at University of Phoenix Stadium, where the Cardinals have sold out all 83 games played since the venue opened in 2006.
CARDINALS GAMES BEAT ALL OTHER PROGRAMMING: On a listing of the Valley's most-watched TV programs of any kind during the 2013 season, Cardinals game broadcasts occupy each of the top 10 spots and 13 of the top 14.
Cardinals telecasts ranked #1 in Phoenix every week but one during the 2013 regular season. The lone exception was week 7 when the Cards-Seahawks Thursday night game on NFL Network finished #2 to NBC's Broncos-Colts game broadcast.
CONTINUED GROWTH: Cardinals TV ratings experienced an 8% increase from 2012 to '13 and grew 11% over 2011. Arizona was one of nine NFL teams whose rating increased by 10% or more over the last two seasons.
Copyright 2014 CBS 5 (KPHO Broadcasting Corporation). All rights reserved.