Local winery makes San Francisco Chronicle's Top 100 List
Posted:
Updated: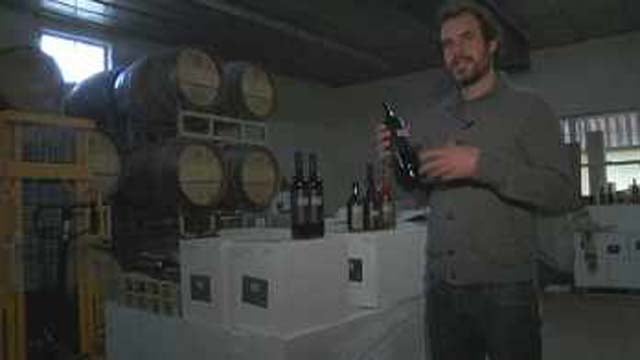 Rob Hammelman at his Sand Reckoner Vineyard. (Source: CBS 5 News)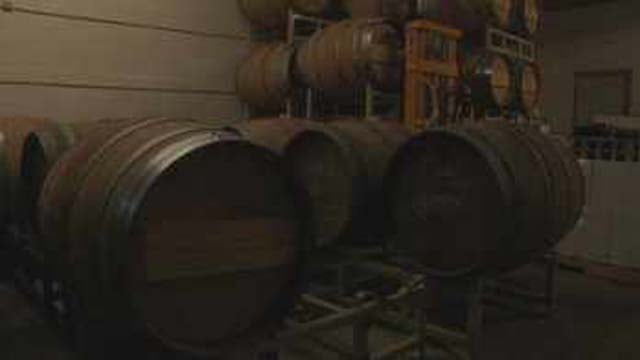 CBS 5 News
PHOENIX (CBS5) -
The Sand Reckoner Vineyard has exploded onto the national wine scene.
It's only been around for three years and already one of its wines made the San Francisco Chronicle's top 100 list.
The owners, Sarah and Rob Hammelman, never thought they'd be where they are quite so fast.
"We will hopefully be opening our tasting room sometime later this spring," said Sarah Hammelman.
In a few short years the couple built the Sand Reckoner brand from the ground up. The vineyard sits in the shadow of the Winchester Mountains in Willcox - the perfect spot for growing grapes.
"Malvasia, it's a variety that grows well in warmer climates. It's grown all throughout the Mediterranean and Italy," said Rob Hammelman.
That particular grape became the foundation for their 2012 Malvasia Bianca, their most prestigious wine.
The former teacher says it's the perfect blend of art and science.
"It's a very aromatic variety, so that's the first thing you'll notice. It's bone dry and finishes crisp and clean."
Since the Hammelmans began their journey, it's been a goal to put a spotlight on the promise of Arizona winemakers.
"There is so much potential here to make wine on a world class level," said Rob Hammelman.
With the way things are going, Sand Reckoner is on the right track.
"When we started off in 2010 we were making 500 cases. For the 2013 vintage we're making 2,500 cases," said Rob Hammelman.
Sand Reckoner offers six different wines. They are sold in supermarkets like Whole Foods and AJ's.
You can also order from the winery online.
Copyright 2014 CBS 5 (KPHO Broadcasting Corporation). All rights reserved.