Records, Career-Highs highlight GCU's 88-51 win over Utah Valley
Posted:
Updated: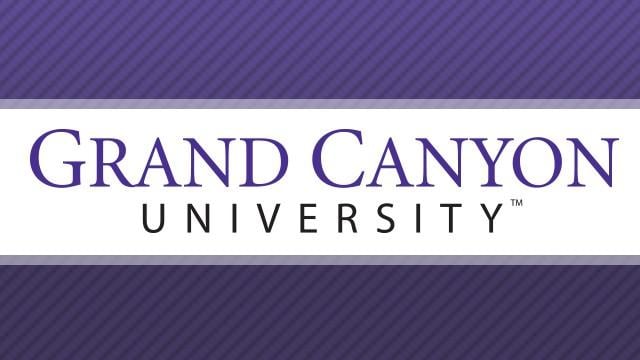 © cbs 5
PHOENIX (CBS5) -
It was an afternoon of school records, career-highs, and all-around great play from Grand Canyon in an 88-51 Western Athletic Conference victory over visiting Utah Valley at GCU Arena Saturday.

Asha McDonnell set a new single-game record for block shots with six. Six players scored in double figures as GCU led from start to finish and by as much as 43 points to even its WAC record to 2-2 and improve to 13-4 overall. The Wolverines are 0-2 and 3-12.

"It was a complete game by a complete roster," said GCU coach Trent May.

While McDonnell set a record, GCU came close to two erasing two more marks. The Antelopes were a red-hot 14-for-28 from 3-point range. The school record for treys is 15, set against UC Davis on Jan. 17, 2004. Point guard Kaitlyn Petersen, who had a double-double with 11 points and 12 assists, was only one assist away from tying a 25-year record. Cary Topar had 13 assists against New Mexico Highlands on Dec. 12, 1988.

The Antelopes shot 51.6 percent (32-for-62) overall and held the Wolverine offense to just 35.8 percent accuracy (19-for-53). The 'Lopes won the rebound battle handily, too, 43-26.

"I'm proud of my staff and the way they prepared our players. I'm proud of our players for their response to that preparation," said May.

Jenna Pearson, just three points shy of her career-high, scored a game-high 17 points. She was 5-for-6 from 3-point range. In only 11 minutes in the second half, Erica Paskell was 4-for-5 from 3-point range – tying her career-best in 3-pointers made -- and had 12 points. Frosh Madison Craig, who hit two treys, had a career-best 10 points. Freshman August Touchard hit a pair of long-range bombs and tied her career high with 11. Jasmine Grayson had a career-high eight, while Deanna Daniels scored 11.

"Jenna had her great start and it closed out with Erica," said May. "We had a great mixture of the team playing well together."

Johnna Brown had her GCU-high for rebounds with 12.

Grand Canyon led by as much as 21 in the first half. It got off to a strong start behind the shooting of Pearson, who hit three 3-pointers in the first 5:34 of the period. Pearson and Petersen each had 11 at the break. Brown had nine first-half boards, while Petersen dished out seven assists. GCU hit six of its treys in the first 20 minutes.

The Antelopes had a 15-8 advantage on points off 12 Wolverine first-half turnovers and held the visitors to just 29.2 percent shooting before the break.

For the game, GCU got 45 of its 88 points from the bench.

GCU will have a little time off before a Jan. 23 contest at Idaho, who came into today leading the WAC with a 3-0 league mark.
Copyright 2014 Associated Press. All rights reserved.