AZ could still benefit from FAA drone testing sites
Posted:
Updated: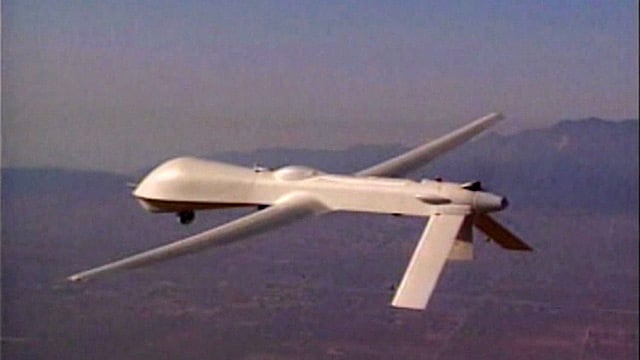 PHOENIX (CBS5) -
The recent Federal Aviation Authority decision designating six states as testing sites for the development of unmanned aerial vehicles left Arizona out of the mix.
However, people involved in the unmanned aerial vehicle industry insist that the FAA's decision locking Arizona out as a test site is not the death blow to the industry's growth in our state.

"We may not have been picked, but its not the end of the Earth," says Hank Marshall, who leads the City of Phoenix's economic development office.

Marshall's outreach on behalf of Phoenix helped the city to land the Unmanned Vehicle University, a one of its kind online school run out of a Phoenix skyscraper.

As you might imagine, University President Dr. Jerry LeMeiux has followed the FAA's decision closely and he says Arizona might actually be better off having not been picked.

"One of the problems is there's no federal funding," said Dr LeMeiux.

State Representative Tom Forese is working to see if Arizona could partner with one of the chosen states because there is a lot of work to spread around.
Some are criticizing the sites chosen by the FAA, saying the decisions were politically motivated.
"I'm confident we'll get a piece of one of these opportunities," says State Rep Tom Forese, (R) Chandler. "There are some folks pointing the finger. But hold off on that. We still have an opportunity to win this."

Lemieux and UVU might already be a winner, after talking with the governor's office in one of the chosen states about partnering up.

"They're interested in our education program, our pilot training program," said LeMeiux.

Neither Lemieux or others believe the UAV industry will abandon Arizona. But they'll be watching closely as other states develop standard practices for the growing industry.
Copyright 2014 CBS 5 (KPHO Broadcasting Corporation). All rights reserved.