Woman who alerted police to UNH gunman to get $23,000 from fund
Posted:
Updated:
By Joseph Wenzel IV, News Editor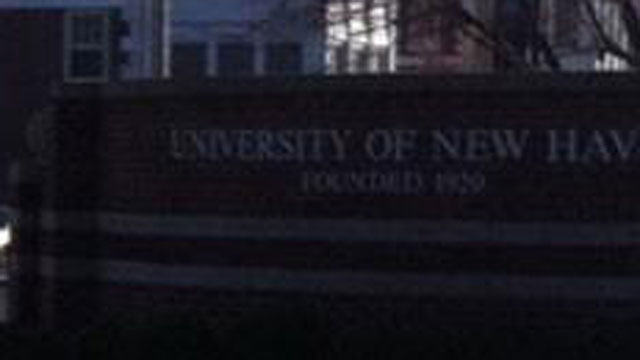 NEW HAVEN, CT (WFSB) -
New details were released Friday on the Good Samaritan, who contacted police when she saw a man with a gun walking towards the University of New Haven campus.
Prosecutors said William Dong, 23, is charged with unlawful transport after he bought a bushmaster rifle in Pennsylvania and brought it into Connecticut in September.
Dong triggered a lockdown at the UNH in West Haven last month after he was spotted carrying two loaded handguns on campus.
Police said he also had the bushmaster rifle in his car.
Investigators said they still don't know why he brought the weapons onto the campus.
No one was injured during the lockdown.

The Good Samaritan, who saw the suspect take guns from his car in a parking lot, is homeless, according to UNH officials.

A fund was set up for her and so far, 400 people have contributed nearly $23,000.
"We continue to work with our Good Samaritan to ensure that the funds donated are used to provide for her basic needs and help her gain independence. We seek to improve her quality of life because she cared so much about protecting ours. She is extremely grateful for the outpouring of generosity and says that she never expected this level of assistance," UNH said in a statement Friday.

If you'd like to donate by sending donations to the following address:

The University of New Haven - Good Samaritan
A/o VP for Finance,

University of New Haven
300 Boston Post Road, West Haven, CT 06516
Donations will also be accepted by clicking here.
Copyright 2014 WFSB (Meredith Corporation). All rights reserved.