GCU gets first WAC win over Bakersfield
Posted:
Updated: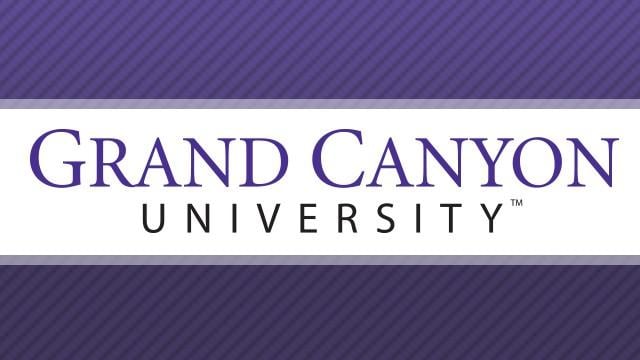 © cbs 5
PHOENIX (CBS5) -
Grand Canyon picked up its initial Western Athletic Conference victory Thursday with a 78-64 victory over Bakersfield at Grand Canyon University Arena.

The Antelopes are 1-2 in the WAC and 12-4 overall. Bakersfield dropped to 1-1 and 7-7.

Junior guard Kaitlyn Petersen had a career-best 25 points. She hit 5-for-9 from 3-point range. The Antelopes hit a season-best nine 3-pointers. Four players scored in double figures. Deanna Daniels had 15 points and eight rebounds. Johnna Brown had 14 points and seven boards. Astrea Reed eclipsed her career-high with 11. She had 10 last Saturday against New Mexico State.

Just missing a double-double, senior Jenna Pearson had nine points and shared a team-high nine rebounds with Asha McDonnell.

"Hopefully we will build momentum," said head coach Trent May. "Unfortunately our first WAC win was in our third game, but we did it against a good basketball team. It was something our team needed and we want the momentum to carry over."

From the 7:23 mark of the first half, Grand Canyon had a double-figure lead. The Antelopes led by 20 at halftime, but the Roadrunners knocked it down to 10 in the second half.

"I'm proud of our first half effort," added May. "The second half was more about managing for the most part and our girls did a good job. (Bakersfield) is a good rebounding team and we had to withstand a storm a time or two and we made some mistakes, but we continue to fight."

Grand Canyon led 42-22 at halftime. Petersen hit three 3-pointers and led with 11. Brown had 10 and Reed scored nine. Both teams had foul problems, whistled for 13 each. The Antelopes hit 14-of-16 at the stripe. Bakersfield was 10-for-13, but hit just 6-of-37 field goal tries for a mere 16.2 percent. GCU hit six 3-pointers. Along with Petersen's three, Reed, Pearson and Madison Craig each hit one.

Roadrunners leading scorer Tyonna Outland (19.2 points per game, third in the WAC) was the only player with three fouls at the break. She had just four first-half points and was 1-for-4 from the field. She was able to get her average with 15 second-half points to lead Bakersfield scorers.

The win marked a first for GCU against Bakersfield. The 'Runners led the series 12-0 when the teams were both in NCAA Division II. Thursday was the first meeting of the two as Division I programs.

The Antelopes play host to Utah Valley Saturday at 2 p.m. Fans unable to make it out to GCU Arena can follow the action with live links at www.gculopes.com. Jared Cohen provides the play-by-play on the webcast.
Copyright 2014 CBS 5 (KPHO Broadcasting Corporation). All rights reserved.