'Blue Alert' could help catch those who assault officers
Posted:
Updated: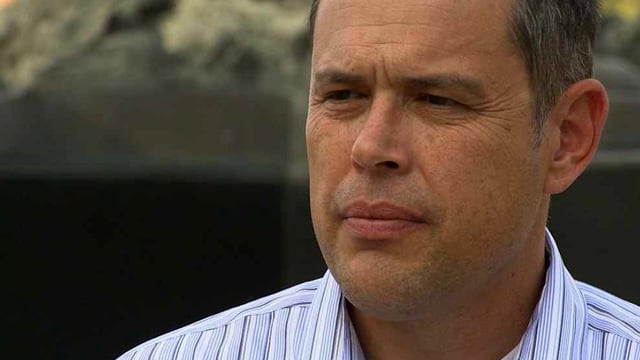 Sgt. Jimmy Chavez, president of the Arizona Highway Patrol Association, said the Blue Alert would not be unique to Arizona. (Source: CBS 5 News)
PHOENIX (CBS5) -
When a bad guy runs from police, law enforcement often asks the media to get the word out.
Remember the massive manhunt on New Year's Eve after a Phoenix officer and an MCSO posse member were shot? Officers used reverse 911 calls, social media and the media to tell people to stay inside. Soon, they might have another tool.
If a child is abducted, an Amber Alert is issued, disseminating the description of the child and alleged abductor.
A proposed "Blue Alert" would essentially do the same thing, but for dangerous suspects who have assaulted officers.
"You always remember those end-of-watch days, those anniversaries, those birthdays where they're gone," said Jan Blaser-Upchurch. She lost her husband, DPS Sgt. John Blaser, in 1990, when he was killed by a drunk driver.
"It changed my life forever and I had to find a way to heal," Blaser-Upchurch said.

Now, she helps others heal as the president of Concerns of Police Survivors. She's pushing for a Blue Alert in Arizona that would spread information to televisions, highway signs, and even cell phones.
"If they've been assaulted, if they've been killed, then we can be the eyes and ears," Blaser-Upchurch said.

"The idea is to get information out as quickly as possible, again when an officer has been killed in the line of duty, or seriously injured, and that suspect poses a threat to everyone else," said Sgt. Jimmy Chavez. He is the president of the Arizona Highway Patrol Association and said the Blue Alert would not be unique to Arizona.
"There have been 18 states that have created a Blue Alert within their states," Chavez said.
He added it would be little to no cost to taxpayers.
"This is a way for us to give back to our officers that are out there putting their lives on the line," Blaser-Upchurch said.
This bill will be introduced when the Arizona Legislature goes back into session. We asked the Phoenix Police Department what they think, but they said they have a policy that they don't comment on legislation before it's been voted on.
Copyright 2014 CBS 5 (KPHO Broadcasting Corporation). All rights reserved.