Cold temperatures increase calls for pipes bursting
Posted:
Updated:
By Joseph Wenzel IV, News Editor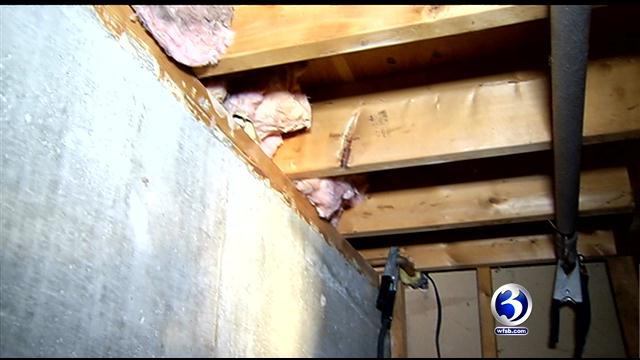 HARTFORD, CT (WFSB) -
Insurance companies said when dealing with freezing pipes, the best thing to do is follow several simple steps to prevent a disaster from happening.
"To avoid pipes from freezing, you need to keep the air around the water pipes above the freezing temperature of 32 degrees," said Scott Humphrey, who works for Traveler's Insurance.

Humphrey's company handles many of the insurance claims that come after pipes have flooded a home or business. He said sometimes it's what people do to prevent it from happening that may end up costing them more money.
"If a pipe does freeze, don't use a torch to warm the pipe," Humphrey said. "That can damage the joints."

In Plainfield, on Friday, a contractor tried using a heat gun to warm up frozen pipes and accidentally caused a fire and 40 people were evacuated.
Humphrey said the best protection against preventing frozen pipes is to make sure they stay above 32 degrees.
"One of the easiest things that people can do to minimize freezing is to insulate them with something like this," Humphrey said. "(You should) learn where their main water shut off valve is located. In the event of a pipe bursting, you can immediately shut the valve off and minimize damage to your house."

So if your home is flooded should you file an insurance claim? Well it depends.
"If you're a renter, there may be coverage for belongings, but the structure is probably covered by the landlord," Humphrey said.
If you own your home, coverage for busted pipes is dependent on what your policy says.
"If you're a homeowner, contact your insurance company right away and we'll discuss what's covered ," Humphrey said.
Humphrey said you can also allow just a little bit of water to drip throughout the evening to prevent those pipes from freezing.
Copyright 2014 WFSB (Meredith Corporation). All rights reserved.