South Windsor Town Council votes to switch ambulance
Posted:
Updated:
By Joseph Wenzel IV, News Editor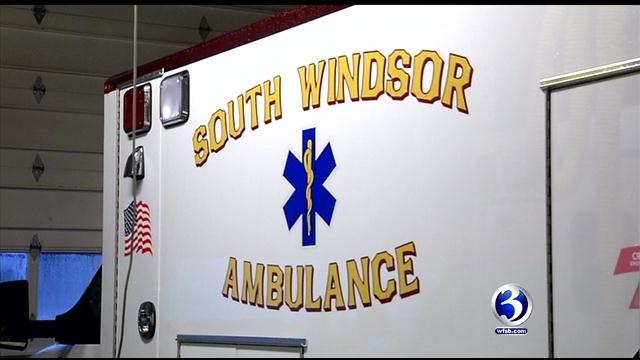 SOUTH WINDSOR, CT (WFSB) -
Big changes are in the works when it comes to ambulance service in the town of South Windsor.
The Town Council voted Monday night on a resolution to have the ambulance service of Manchester take over as provider for advance life support and basic life support calls for the town.
The council stated in the resolution it was concerned about the level of emergency medical services for years, so they put out a request for proposals in July. Council members cited slow response times and lack of equipment.
"I don't believe South Windsor Ambulance can do what we need," said town councilor Keith Yagaloff.

South Windsor Ambulance has been under new management since the summer, its new president Phil Fluery told Eyewitness News they've added $100,000 in upgrades to their life support equipment.
"The RFP (request for proposal) was an indication that they weren't happy, but we had been working on more services, working with the state to increase the advanced life support level," he said.

Fluery said his crews responded to over 2,000 calls last year, most within eight minutes. Fluery said he is worried response times may increase, and his staff of about 40 will have to find new jobs.

The South Windsor Town Council meeting was contentious at times and Eyewitness News saw at least one person walk out.
The residents, who spoke at the meeting, were spilt on the decision.
"They've come to my home and done a great job," said one resident. "I've been here 48 years."
"I don't want them coming to my house and getting lost," said another resident. "I'm glad to call Manchester."
The town now has to take this resolution to the state and explain why they are trying to change companies.
Copyright 2014 WFSB (Meredith Corporation). All rights reserved.