ONLY ON CBS 5
Tolleson family tries to comprehend why father killed 2 daughters
Posted:
Updated: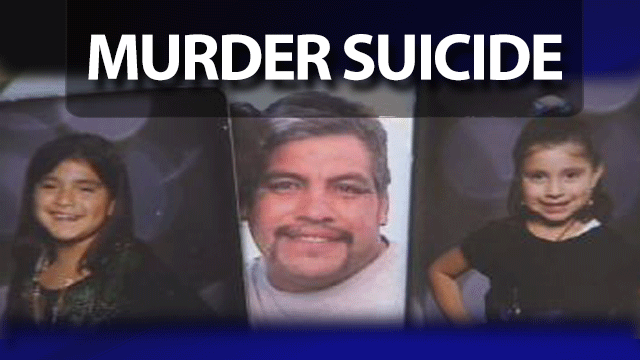 TOLLESON, AZ (CBS5) -
The family of a Tolleson man is still trying to come to grips with why he murdered his two young daughters before killing himself on New Year's Day.
CBS 5 News spoke with family members of Alejandro Gallardo, who say they still can't believe what happened.
"It's tragic what he did. I'm still trying to understand why, why. But he loved those girls. He honestly loved those girls. He would give anything for those girls," said Alejandro Gallardo's son, Francisco Gallardo.
"My father-in-law was a very good man. He never wanted to hurt anybody. He was always good to me, always good to my kids, good to family," Mayra Gallardo said.
"We're still trying to figure it out. How did it happen? Why did it happen?" Francisco Gallardo said.
Francisco Gallardo said his father was struggling with depression and was having a hard time coping with the recent separation from his longtime girlfriend, who is also the mother of his two girls, 8-year-old Alejandra and 6-year-old Angelica.
But Francisco Gallardo insisted his dad was not a violent or abusive person, so they never imagined he was capable of doing something so unimaginable.
"Not with us, not with the girls, not with family or friends. He was a good person," Francisco Gallardo said.
The family had all been together on New Year's Eve, and Francisco Gallardo said his dad appeared happy and seemed to be having a good time.
"He seemed fine, ringing in the new year, popping fireworks outside with his daughters, us and his cousins. He was smiling. Something just happened. Something just happened," Francisco Gallardo said.
A growing memorial has been set up in front of the home where the bodies of the girls and their father were found.
Francisco Gallardo said his family did try to reach out and help his dad with his bouts of depression, reaching out to a help hotline and friends. But they now see it wasn't enough.
Copyright 2014 CBS 5 (KPHO Broadcasting Corporation). All rights reserved.