Family who rescued pit bull off mountain makes adoption official
Posted:
Updated: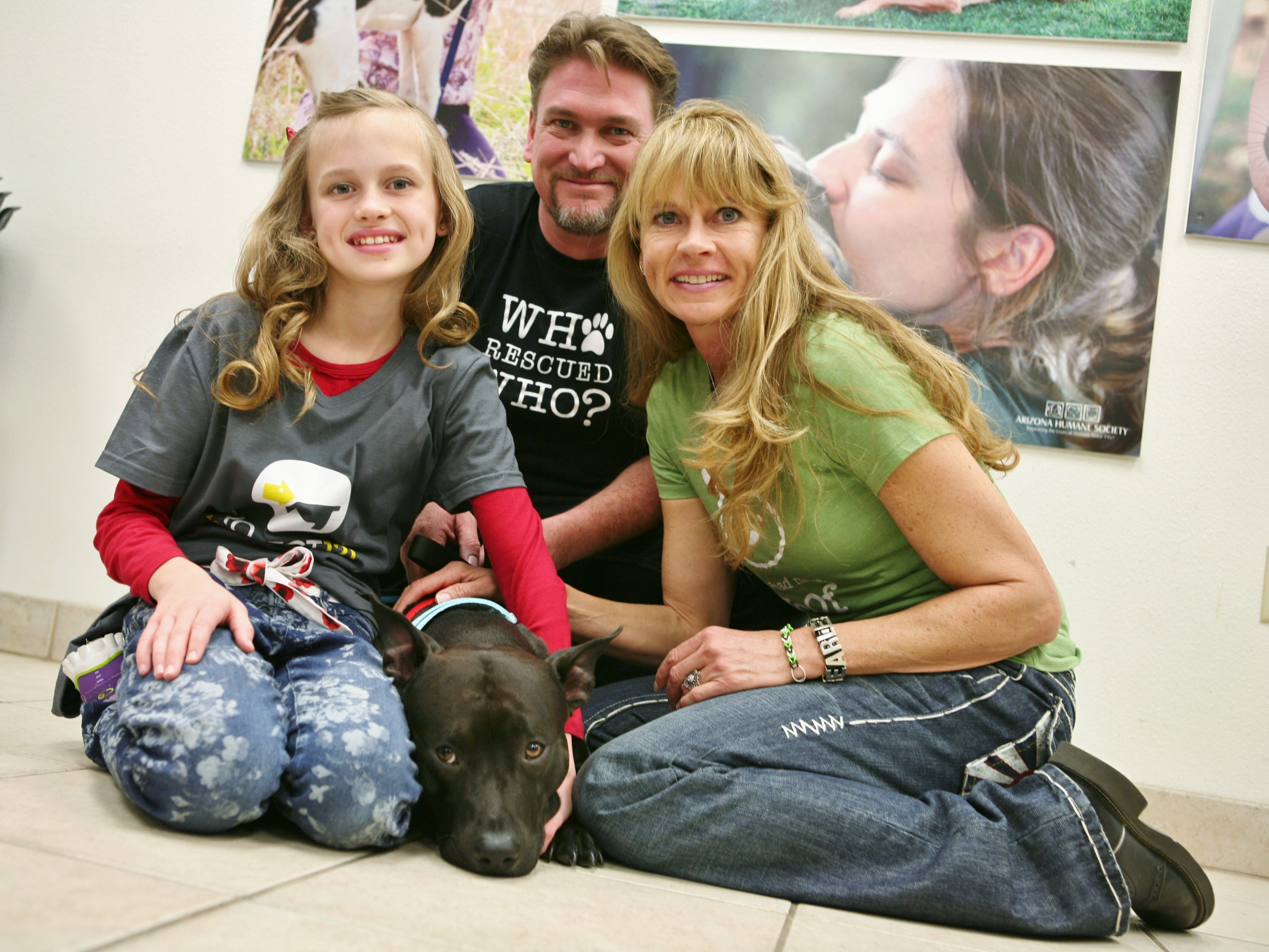 PHOENIX (CBS5) -
Months after a woman found a 50 pound pit bull left for dead on a Phoenix mountain, she is officially welcoming the dog into her family just in time for the holiday.
Andrea Davis was hiking at the Phoenix Mountain preserve back in October, when she saw the poor dog barely breathing.

Now, the dog is as happy and healthy as ever, and their family hopes to inspire others to not judge a book by its cover.
"He starts trembling, like really trembling, and quite frankly I really thought he was getting ready to die," Andrea Davis said. "I could tell he was thin, there was no collar, he was dirty."

A typical morning hike for Andrea Davis became a life changer, after seeing a pit bull visibly injured.
"I just bent down and he looked at me, and he just fell on my chest," Andrea Davis said.

She carried him down the entire mountain, which took an hour. They brought him to Arizona Humane Society's Second Chance Animal Hospital and took x-rays. They learned the dog they named Elijah had been shot.
"We do believe he was taken to the top of the mountain, then shot and left there," Andrea Davis said.

"As soon as I laid eyes on him and he laid eyes on me, I just looked at him, felt a connection unlike any connect you feel with a stray," said 10-year-old Jessica Davis.

Elijah especially took a liking to Jessica Davis. They nursed him back to health with the help of the Humane Society and are making the adoption official on this holiday.
"This is really special to have this happening today," Jessica Davis said.

"It's always so heartwarming, initially the people want to remain in touch and are thinking of adopting, but after a few days pass, it doesn't always pan out," said Bretta Nelson with the Humane Society. She said they're thrilled the Davis family is coming through on the adoption, but maybe not as thrilled as Elijah.
"I felt like I knew somewhere in my mind he would end up to be ours," Jessica Davis said, who now feels inspired to become a veterinarian.
Copyright 2013 CBS 5 (KPHO Broadcasting Corporation). All rights reserved.