UPDATE
Phoenix man pleads guilty to child abuse
Posted:
Updated: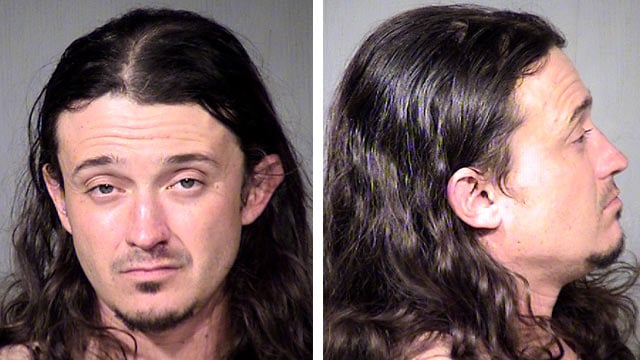 Brenden Michael Fairbanks. (Source: Maricopa County Sheriff's Office)
PHOENIX (CBS5) -
A man who held a plastic pen to his son and threatened to throw him out a window pleaded guilty Monday to one count of attempted aggravated assault
Brenden Michael Fairbanks, 32, faces sentencing on Jan. 13.
Fairbanks was taken down by Phoenix police after the threats to Fairbanks' 8-year-old son on Dec. 3, 2013 at a Phoenix apartment complex.
He was charged with one count each of child abuse, endangerment, disorderly conduct, criminal damage, aggravated assault on an officer and resisting arrest.
Fairbanks, who was clothed in camouflage shorts, was pounding on an apartment door and yelling at a woman inside, according to court documents. Officers found Fairbanks inside the apartment, which they said appeared to have been ransacked.
Fairbanks was holding his 8-year-old son in his arms, pointing a 12- to 14-inch plastic pen at him, according to the document.
Fairbanks refused officers' orders to put his son down and then broke the glass of the window with his son's feet as he tried to throw him out the window onto the glass three feet below, according to the document.
Officers pulled Fairbanks back into the apartment and were able to free his son before using a stun gun and eventually striking Fairbanks in order to take him into custody.
Copyright 2014 CBS 5 (KPHO Broadcasting Corporation). All rights reserved.