Tempe: Know what fireworks are legal for holiday celebrations
Posted:
Updated: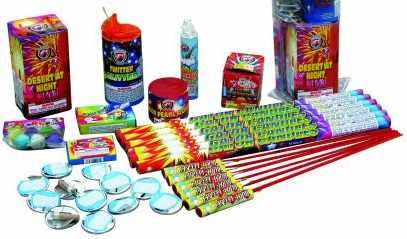 (Source: http://www.usfireworks.biz)
TEMPE, AZ (CBS5) -
As New Year's Eve approaches and people make celebration plans, Tempe residents need to remember that consumer fireworks are illegal in the city of Tempe, according to the Tempe fire and police departments.
Arizona passed a state law in 2011 for fireworks to be sold at retail and temporary locations, however Arizona cities individually were left to determine if they would be allowed. Tempe City Council, in addition to several other communities, decided to ban consumer fireworks use in 2010 to help prevent fires and personal injuries, but approved the use of novelty fireworks within city limits.
Inside the city limits of Tempe the following novelty fireworks are allowed:
Handheld sparklers
Smoke devices
Party poppers
Snappers and snakes
The following consumer fireworks are illegal in the city of Tempe:
Ground-based sparklers in cylindrical, square, cone or rocket shapes
Roman candles
Firecrackers
Sky rockets
Bottle rockets
If residents are caught violating the city ordinance there is a minimum fine of $250. In addition if emergency services are needed because of the misuse of fireworks, the city of Tempe has the right to recoup those expenses.
The following video link shows what fireworks are legal in Tempe: http://bit.ly/PR22eu.

Tempe's law does not apply to the professional firework shows.
For more information you can visit http://www.tempe.gov/fire.
Copyright 2013 CBS 5 (KPHO Broadcasting Corporation). All rights reserved.