Men get prison for deadly Phoenix home invasion
Posted:
Updated: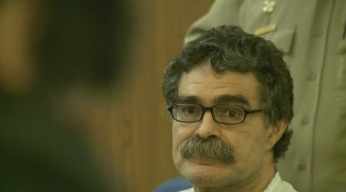 Kevin Michael Taubman (Source: CBS 5 News)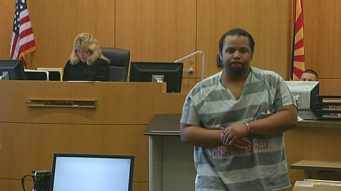 Lester Dunnings Jr. (Source: CBS 5 News)
PHOENIX (CBS5/AP) -
Two men charged in a home invasion that killed an elderly Phoenix couple have been sentenced to prison.
Kevin Michael Taubman, 53, was sentenced to natural life in prison Thursday while 26-year-old Lester Dunnings Jr. got a 28-year term, Maricopa County prosecutors said.
The men were arrested in south Phoenix home invasions days apart in November 2010.
In both cases, the elderly residents were bound and beaten.
Phoenix police said Dunnings and Taubman forced their way into one home and tied up a 90-year-old man and his 87-year-old wife.
They then searched the home for valuables and left with about $500 in cash and a collection of coins.
Sophia and Albert Quihuis were discovered some 18 hours later by their housekeeper. Both of them had suffered heart attacks.
Authorities say both victims suffered heart attacks during the assault.
Sophia Quihuis died 43 days later and Albert died 10 days after her.
On Nov. 13, 2010, two days after the crime, Taubman and Dunnings entered the home of William Murray, 79, and tied him up in a similar fashion, prosecutors said.
They took $600, a television and Murray's vehicle. Murray was able to free himself and notify police.
Taubman and Dunnings struck a third time on Nov. 15, when they forced their way into the home of Lauro and Juana Castro, both in their early 80s.
After restraining the couple in separate rooms, they took money, valuables and miscellaneous food items from the home and attempted to steal the Castro's vehicle.
Lauro Castro was able to free himself after about an hour and called police.
Dunnings pleaded guilty to two counts of second-degree murder.
Copyright 2013 CBS 5 (KPHO Broadcasting Corporation). All rights reserved. The Associated Press contributed to this report.