PCSO: Chase in Pinal County reached 100 mph
Posted:
Updated: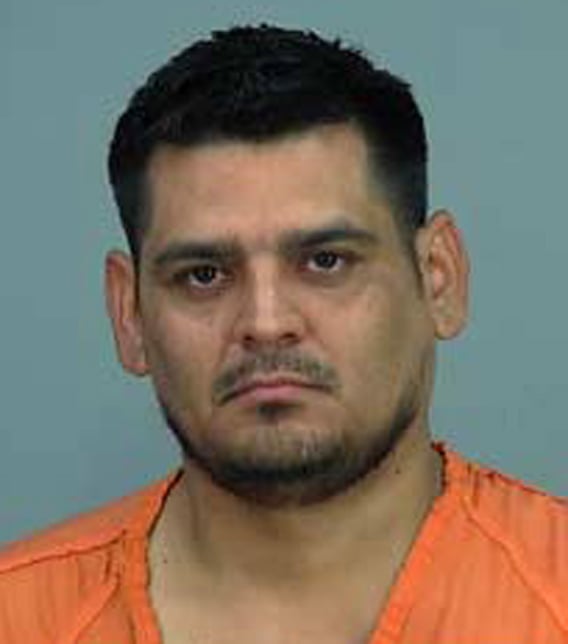 Jesus Lozano-Vizcarra (Source: Pinal County Sheriff's Office)
FLORENCE, AZ (CBS5) -
Two immigrants who admitted they are in the country illegally are in custody following a chase with Pinal County sheriff's deputies that reached speeds of 100 mph.
A deputy observed a vehicle speeding and running a stop sign on Miller Road Tuesday. The driver failed to stop for the deputy and sped up, PCSO said.
The vehicle ran over stop sticks set up by another deputy at Selma Highway.
When the driver reached Interstate 8, his right rear and front left tires were deflated and the vehicle drove through a fence and a dirt field before coming to a rest, PCSO said.
Two men climbed out and began to run off.
The driver, identified as Jesus Lozano-Vizcarra, 35, of Mexico, gave up running after he saw the deputy closing in on him. He was taken into custody.
A deputy found the passenger, Gustavo Ramirez-Zavala, 24, of Mexico, hiding underneath a Mesquite tree. A struggle broke out as deputies tried to arrest him. Deputies deployed a Taser to get the man to comply.
Ramirez-Zavala admitted to driving the vehicle. He said that he fled from the deputy because he didn't want to be deported back to Mexico again. He said that he had been in the U.S. illegally for 1 1/2 months.
He said that he paid his way back into the U.S. by backpacking marijuana from Mexico. He also admitted that in the past he also entered the U.S. illegally by backpacking marijuana.
Gustavo also admitted to being in the United States illegally, PCSO said. He was turned over to the U.S. Border Patrol.
Jesus was booked into the Pinal County Jail for felony flight. The vehicle was seized.
Copyright 2013 CBS 5 (KPHO Broadcasting Corporation). All rights reserved.