School bus breaks down on train tracks in Norwalk
Posted:
Updated:
By Joseph Wenzel IV, News Editor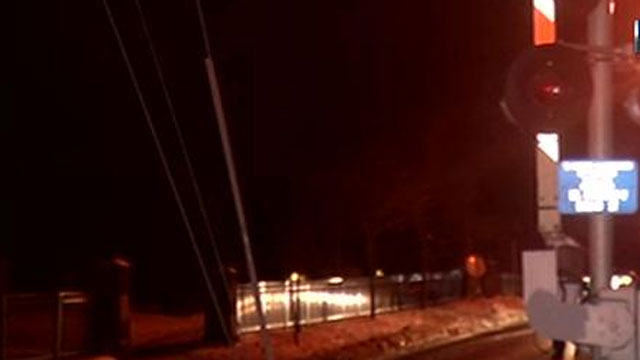 NORWALK, CT (WFSB) -
A school bus broke down on the tracks in Norwalk Wednesday evening as a train headed toward the vehicle.
The bus experienced a mechanical malfunction causing the bus to be stranded on the tracks, while the crossing arms lowered as a southbound Metro North train approached.
The bus driver evacuated the school bus, leading the 40 elementary school students from Silvermine Elementary School to a nearby safe area.

The train was able to stop about 10 feet before hitting the bus, police said.
Two students suffered minor injuries. Ambulances were sent to the scene to evaluate the students, police said.
The bus has been taken off the tracks since the incident, police are investigating the incident.
Norwalk Police commended the bus driver and the train crew for evacuating the students and stopping the train to prevent an accident.

Copyright 2013 WFSB (Meredith Corporation). All rights reserved.