Grants help So. Arizonans get healthcare
Posted:
Updated: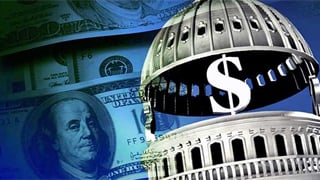 WASHINGTON (CBS5) -
Six healthcare centers in Southern Arizona have been awarded nearly $1.4 million in federal grants to help residents enroll for health insurance.
Some $58 million in grants have been awarded to more than 1,100 healthcare centers around the nation, Health and Human Services announced last week.
In Southern Arizona, the grants will go to:
El Rio Santa Cruz Neighborhood Health Center in Tucson: $462,126
Chiricahua Community Health Centers Inc. in Douglas: $291,036
Marana Health Centers Inc.: $276,156
Mariposa Community Health Center Inc. in Nogales: $145,764
United Community Health Center - Maria Auxiliadora Inc. in Green Valley: $114,348
Ajo Community Health Center: $93,810
The grants will be used to expand the hours of existing outreach and enrollment assistance workers, and hire new or temporary outreach and enrollment assistance workers.
U.S. Rep. Ron Barber (D-AZ) said that will mean more opportunities in Arizona for face-to-face enrollment assistance at local health centers. He said it will allow people to get the help they need to sign up for health insurance by the end of the open enrollment period March 31, 2014.
Barber is a co-sponsor of legislation to fix problems with the Affordable Care Act.
On Nov. 15, Barber voted for the Keep Your Health Plan Act to allow people to keep their health insurance plans.
Copyright 2013 CBS 5 (KPHO Broadcasting Corporation). All rights reserved.