UPDATE
PD: Vandals throw rocks into popular Phoenix hotel window
Posted:
Updated: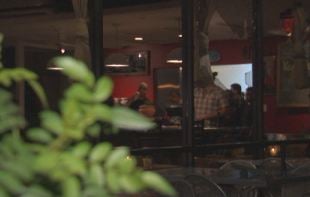 Clarendon Hotel and Spa
PHOENIX (CBS5) -
Phoenix police are investigating someone throwing smoke bombs at a packed restaurant at a popular central Phoenix hotel.
Phoenix police spokesman Sgt. Steve Martos said detectives do not have any suspect information or motive, as of Monday afternoon.
The incident happened around 7:30 p.m. Friday at the Clarendon Hotel and Spa.
Police said someone first threw rocks at Gallo Blanco, shattering the restaurant window and leaving one person with minor injuries.
The vandal or vandals then threw smoke bombs, which did not make it inside.
Police said it was a packed house with between 65 and 75 people dining inside.
Ben Bethel, who owns the hotel, said in the nine years he's been there they've never had an incident like this.
"It's horrible," he said. "You know, you really care a lot about all of your guests and your employees. Everybody here is friends and family when they're staying here and working here. And, we want to make sure that they're safe."
Bethel is offering a $10,000 reward for information that leads to an arrest in the case.
Anyone with information is asked to call Silent Witness at 480-WITNESS.
Copyright 2013 CBS 5 (KPHO Broadcasting Corporation). All rights reserved.