Constable was the target of multiple police investigations
Posted:
Updated: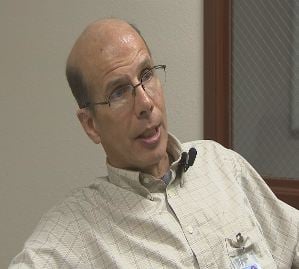 Maricopa Constable Ed Malles
MESA, AZ (CBS5) -
Maricopa County Constable Ed Malles has been speaking out for some time to secure the public's trust.
"I think that as elected officials we need to hold ourselves to a higher standard," said Malles.
Just this week, Malles voiced his concerns at a Constable Ethics Standards and Training board meeting.
"My goal is for there to be accountability and transparency in the affairs of constables," Malles said.
But the longtime constable, who represents the North Mesa precinct, may not be the best spokesperson for ethics and accountability.
CBS 5 News found a long history of police investigations, dating back to 1997, where Malles was the prime suspect.
Some of the allegations included assault, harassment, suspicious activity, and violation of a court order.
"Unfortunately, its easy for people to make allegations against you," said Malles. "But the fact of the matter is that I was never convicted of a single one of them. Many of them were never pursued or investigated. I've never been found guilty of any of them."
Phil Hazlett is president of the Arizona Constables Association.
He said that even though Malles was never convicted of a crime, his actions were deemed unacceptable for an elected official and Malles was voted out of the ACA.
"There is a different level for elected officials," said Hazlett. "Our conduct is supposed to meet that professional standard. And Ed, with his confrontations with different property managers, Mesa P.D. and CPS, was just not meeting those standards."
Malles admitted to CBS 5 News that he's made some mistakes and learned from them, but said, that's only made him a better constable that the public can trust.
"Experience is a good teacher," said Malles. "I will tell you every one of the incidents that happened to me while I was a constable, there was some fault of my own. I could have handled it better and you learn from experience."
Malles said that he's being targeted by a select few of his fellow constables, after he started questioning their behavior.
However, Hazlett said that's not true and the ACA's action is directly related to the dozen or so incidents Malles has been involved in since 1997.
Copyright 2013 CBS 5 (KPHO Broadcasting Corporation). All rights reserved.