Better Arizona
University student scraps $10K scholarship to live among people he serves
Posted:
Updated: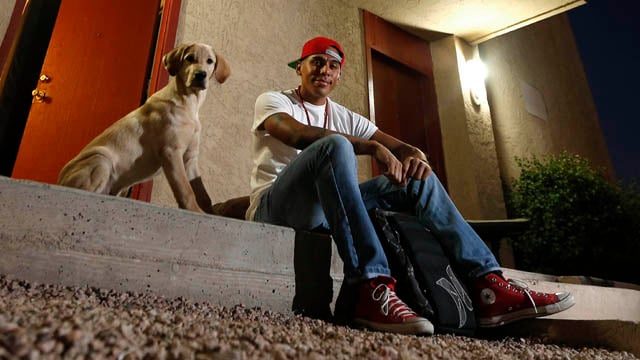 Jesse Villegas
PHOENIX (CBS5) -
At a time when many college students are clamoring for scholarships to help cover the rising cost of tuition, a 25-year-old Grand Canyon University student has turned one down.
"I'm not going to allow money to determine something I feel is bigger than money, is bigger than myself," said Jesse Villegas, a GCU senior. "I'm going to go with what I feel is right."
For the fourth consecutive year, the university offered Villegas a $10,000 scholarship for his outreach and service. Part of accepting the scholarship includes living on the university campus.
Villegas decided to turn down the comfortable confines of residential housing to instead rent a studio apartment in a not-so-cozy area of Phoenix.
"A lot of foot traffic. A lot of drug addicts. A lot of prostitutes. A lot of thugs," is how Villegas describes the neighborhood.
He chuckles when asked what kind of reaction he gets when he tells people about turning down the scholarship.
"I get all sorts of reactions," he said. "The biggest one is why. 'Why would you do that?'"
The reason stems from Villegas' first visit to Serrano Village Apartments a few years ago with one of his sociology classes. The apartment complex is unique in that it is home to refugees from 24 countries.
"This is pretty much the United Nations in your backyard" is how Anna Sepic describes it. Her family owns the apartment complex.
Villegas and other GCU students had been volunteering as mentors to the refugee children through after-school programs.
But he felt his work would have greater impact if he lived among those he serves.
"A lot of kids are like, 'Oh yeah, I'd like to do this.' But when you really have to take that step, most don't," Sepic said. "But Jesse really did."
"Living here, I can gain that," Villegas said. "I can gain trust. I can gain respect. I can gain the right to invest what I feel God is telling me to be present and listen to the things he tells me to do here."
Since moving in this past August, he has started a tutoring program for kids at the complex and brings in fellow GCU students to help in the effort.
In four short months, everyone involved agrees that having him there has made a big difference.
"A lot of the students are feeling more comfortable and they are here at five minutes to four when tutoring starts," Sepic said. "They're here and ready to go."
It is reinforcement, Villegas said, that he is exactly where he needs to be.
"The doors are open to any grade and the kids come in lay their homework on the table and we get to work … that's when I look up and I'm like, 'OK, this is what I'm here for,' you know," he said.
Copyright 2013 CBS 5 (KPHO Broadcasting Corporation). All rights reserved.