'Orgasmicologist' gives 5 tips to survive the holidays
Posted:
Updated:
Posted by Sean McLaughlin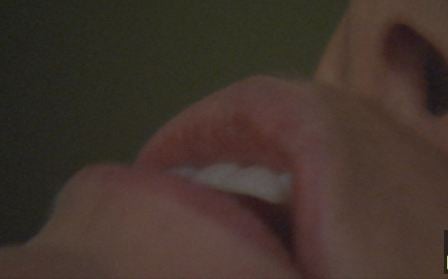 PHOENIX (CBS5) -
That must have been one heck of an adjustment.
A chiropractor by trade, Dr. Shelly Persad had an epiphany in the middle of an adjustment at a chiropractic seminar years ago. It was the birth of "orgasmical medicine," and it put her on a path to share with all women the power that they hold from within.
Persad said, "An orgasmicologist is a researcher of the sexual energy that is available at the time of climax, and the orgasmic energy that can come about from sexual energy, which is the most powerful healing force known to man."
She explains, "I basically teach them how to tap into that energy so they can use it to transform all areas of their life, be it their body, their finances, their relationships, their family life even their business."
She says she was shy, introverted and was racked with debilitating body image issues even as an award-winning fitness model. It wasn't until that fateful adjustment unleashed her discovery of a new way of thinking.
"Eighty percent of women judge their body, so that right there is a mental construct that is stopping them from being present in their relationships with other people and with their orgasm," according to Persad.
"My ego was telling me, 'Oh gosh, what am I doing here? An orgasm should be so simple. Why can't I figure this out?'" That's what former military police officer Stevie Petitt kept asking herself. For her and millions of other women, this was a deeply personal, emotional journey.
Petitt says, "I was taken to a place that I felt really, really precious, valued, and Shelly was able to talk me through and out of my mind."
This beautiful, confident war veteran was struggling with intimacy until guided meditation and breathing techniques helped her let go of her past.
So how do you live the orgasmic life, especially thru the stress holidays? We asked Persad to give us five tips.
No. 1: Lose body judgment.
Persad says, "Instead of choosing the same old path of judging their body nonstop every day, they can go down a different path by visualizing the stop sign looking in the mirror and say 'Wow, interesting that I would judge my beautiful body today,' because that will start reprogramming what programming is in their mind."
No. 2: Connect with your feminine energy.
"Don't forget that you are a woman," Persad says. "And take an hour a day, every single day to nurture your body. That can be taking a bubble bath. That can be taking a hike, meditating or reading a good book. It's something to nurture the woman or the little girl that lives within you."
No. 3: Letting go.
"Letting go of everything taboo. All of the beliefs, inhibitions, limitations about sex, your body, orgasms, pleasure, masturbation," said Persad.
No. 4: Just breathe.
Persad says, "Breath is actually one of the tools people can use to let go. Breath actually detoxifies your body by 70 percent. Once you become conscious and aware of your breath, now actually tell yourself on the exhale, you are letting go of all the beliefs you have bought into and are holding on to."
No. 5: Masturbate.
According to Persad, "It sounds like I'm advocating for women to have an orgasm every day. But really what I'm advocating is for women to tap into the orgasmic energy that lives within their body, so they can live turned on."
Persad has more on these tips on her website Orgasmical Medicine.
Copyright 2013 CBS 5 (KPHO Broadcasting Corporation). All rights reserved.