Police: Rockdale County woman sends child through doggie door to steal
Posted:
Updated: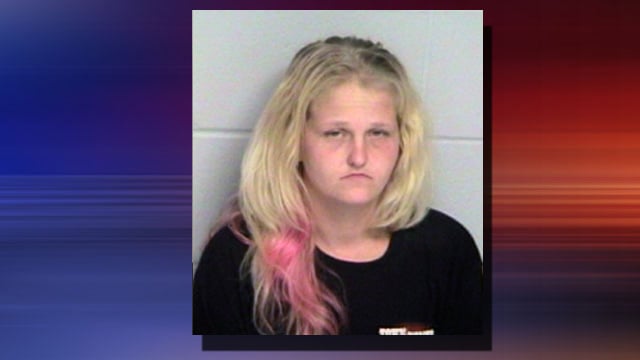 Cheryl Keele
ROCKDALE COUNTY, GA (CBS46) -
A woman has been arrested after police say she used her small child to enter her neighbor's home through a doggie door to steal.

Rockdale County Sheriff's deputies arrested Cheryl Keele, 25, at her home on Dec. 4.

The neighbor told police over the past few months that several items had come up missing from her house.
Among the items stolen were cash, a gun and prescription medication.

Police said when the woman would leave for work, she would lock all windows and doors, but when she arrived home on several occasions, the rear door would be unlocked.
The woman set a motion activated camera to see if she could catch someone breaking in.
After returning home and noticing her back door unlocked again, she checked for video footage but was unable to load it. It was then she discovered the camera had been stolen.
After finally reviewing the footage, police said she was able to see Keele's small child enter the house through a doggie door beside the back door.
The child then unlocked the door, allowing Keele to enter the home.
After giving deputies consent to search the residence, they located the camera taken from the victim's home.
Keele was arrested and charged with burglary.

Copyright 2013 WGCL-TV (Meredith Corporation). All rights reserved.