Search continues for missing Cochise County woman
Posted:
Updated: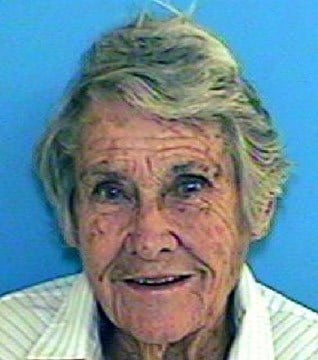 Mary Black of St. David has been missing since Nov. 24. (Source: Cochise County Sheriff's Office)
ST. DAVID, AZ (CBS5) -
An 86-year-old St. David woman has been missing since Nov. 24, and the Cochise County Sheriff's Office is now asking the public for help in locating her.
Mary Black drove from her residence in a 1991 Ford Explorer, which was found Nov. 30 in a remote area south of Arizona City, according to Carol Capas of the Cochise County Sheriff's Office.
Officials said it's possible Black was given a ride after a ground and aerial search of the immediate area found one set of foot tracks leading away from the driver's door of the SUV onto a dirt roadway, where they disappeared near a fence line. There were also signs of a vehicle that turned around and possibly picked her up, according to the release.
Search teams from the Cochise, Pima and Pinal County sheriff's offices are scheduled to expand the search of the area Saturday.
"Any time you have a case of this magnitude, you exhaust all leads and backtrack to cover them all again multiple times," said Cochise County Sheriff Mark Dannels. "In the case of an 86-year-old woman who has been a beacon for so many people in our county who is missing, we cannot and will not give up on this investigation until we are able to locate Ms. Black. We are asking all media outlets and the public to keep looking, keep listening, and keep praying until we find her."
Anyone with information in this case is asked to contact the Cochise County Sheriff's Office at 520-432-9500.
Copyright 2013 CBS 5 (KPHO Broadcasting Corporation). All rights reserved.