'Giving Tuesday' helps local charities
Posted:
Updated: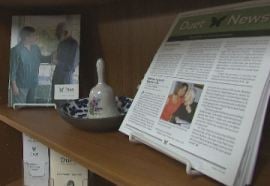 Duet - Partners In Health & Aging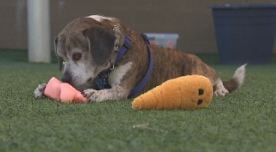 Arizona Animal Welfare League & SPCA
PHOENIX (CBS5) -
There's Black Friday, Cyber Monday, and now, Giving Tuesday.
The second annual Giving Tuesday is a national campaign created to spark a day of giving during the holiday season.
Duet is a Valley organization providing free-of-charge services to help older adults and their families cope with the challenges related to aging.
"If you're an elder or disabled adult that needs help, we can help you get to the grocery store or to a doctor's appointment," said Tina Bronson, communications director with Duet.
And because Duet may not be as well known as other charities, they're hoping folks will consider making a donation, or volunteering their time.
"Typically in the last 4 months of the year is when Duet receives most of it's individual giving and currently we're down about 10 percent from last year," Bronson said.
If you'd prefer to help out our 4-legged friends on this Giving Tuesday, the Arizona Animal Welfare League & SPCA takes in about 4,500 animals a year, and could always use your help.
"Because we are the oldest and largest no-kill shelter in Arizona, we put whatever is needed into helping them medically and behaviorally, and finding them a new home," said Judith Gardner, President and CEO for AAWL.
AAWL says they typically get 35 to 50 percent of their annual support during the month of December. But just as important as monetary donations is finding homes for the animals.
"It is a good reminder, today, Giving Tuesday, that not only your donation means a lot, but also helping these animals get out of the shelter. They don't belong in a shelter, they want to be in a home," Gardner said.
"Giving Tuesday just elevates the awareness of the entire community about how non-profits can benefit from their gifts," added Bronson.
For more information or to make a donation to Duet, click here.
For more information or to make a donation to the Arizona Animal Welfare League & SPCA, click here.
Copyright 2013 CBS 5 (KPHO Broadcasting Corporation). All rights reserved.