Truck carrying gear for Drake crashes, blocks I-5 for hours
Posted:
Updated: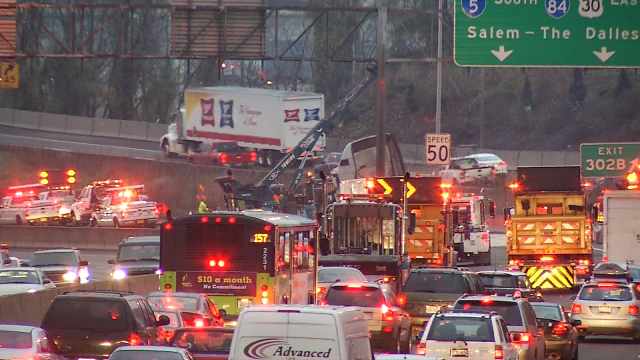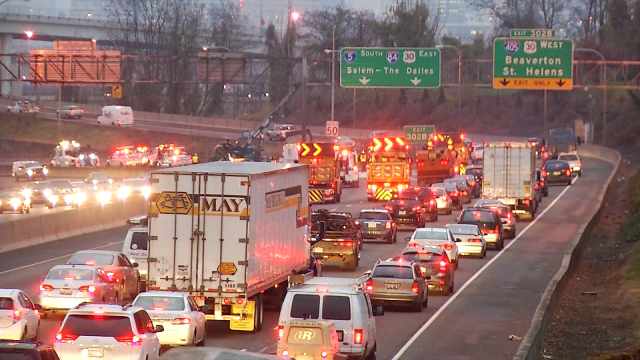 PORTLAND, OR (KPTV) -
A truck crash closed all southbound lanes of Interstate 5 at the Interstate 405 split in North Portland on Tuesday morning.
For hours, drivers were routed over the Fremont Bridge to avoid the crash scene. The freeway reopened at 8:30 a.m., but there were significant delays throughout the morning commute that made for some major headaches for drivers.

A spokesman from The Moda Center said the truck was carrying gear for tonight's Drake concert in Portland.
It wasn't immediately clear what sort of equipment was on the semi, but there wasn't any significant damage and it's expected that the gear will reach The Moda Center in time for the concert.

After the crash, the truck leaked 75 to 100 gallons of diesel. A Hazmat crew responded to take care of the spill, and ODOT spokesman Don Hamilton said that's "not an unusually large amount of diesel" when a truck of this size crashes.
The truck driver was taken to a Portland hospital to be treated. The severity of his or her injuries is not known at this time.
Copyright 2013 KPTV-KPDX Broadcasting Corporation. All rights reserved.