Health experts warn of 'email apnea' on Cyber Monday
Posted:
Updated: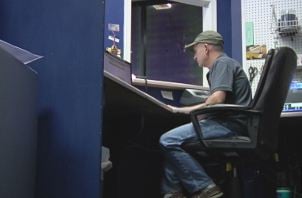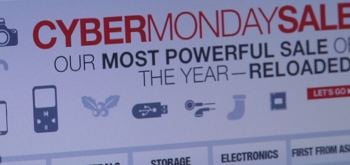 PHOENIX (CBS5) -
You've heard of sleep apnea, when you constantly wake up because you're not getting enough oxygen. Now health experts are concerned about email apnea, brought on when we're in front of computers too long.
Joe Clark, owner of Netlands Internet Cafe, spent most of the day surfing the web, looking for those holiday deals that are just too good to pass up.
"A lot of people don't like to fight the crowds," Clark said. "I want it dropped off in my lap."

Clark said he usually drops a few thousand dollars on Cyber Monday on computer parts and games for his business.
"I've probably spent at least 20 hours since Friday, honestly," Clark said.

But health experts say spending all that time hunched over the computer can cause stress, increased heart rate and even irregular breathing. They've coined it 'email apnea.'
"It does tend to tire you out, and even though you're tired, you can't really sleep," Clark said.

Lauri Leadley from the Valley Sleep Center said sleep apnea is caused by an obstructed airway and can even happen when you're sitting up.
"You almost enter into a dream state, and you think you're awake but you're really not," Leadley said. "That's why we see things like sleep texting, sleep emailing, email apnea."

Even though online shopping takes its toll, Clark said he'll be poised at the computer until Dec. 25.
"I usually buy clear up until Christmas so I'll be saving my money and save as much as I can," Clark said. "If I don't have to buy it, I wait until this time of year."
Copyright 2013 CBS 5 (KPHO Broadcasting Corporation). All rights reserved.