Tuberculosis scare on flight from Austin to Phoenix
Posted:
Updated: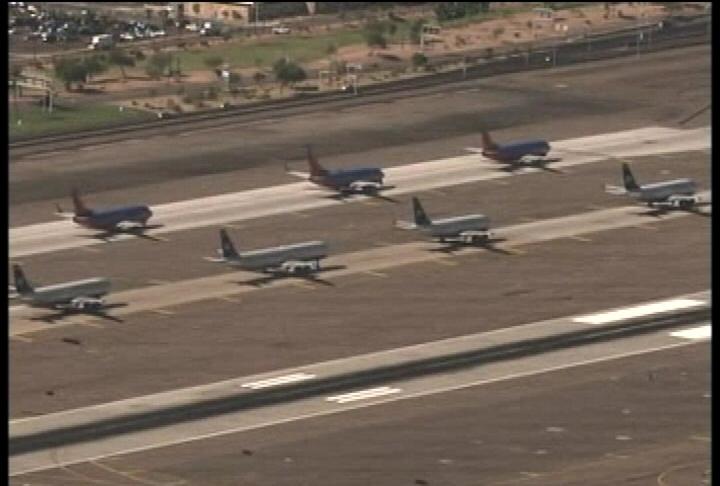 © CBS 5 News
PHOENIX (CBS5) -
It was on a US Airways express flight from Austin to Phoenix Saturday afternoon that passengers might have been exposed to tuberculosis.
Dr. Rebecca Sunenshine with the Maricopa County Health Department said the health scare started when a passenger's doctor called the Centers for Disease Control, saying he tested a patient for tuberculosis and recommended the patient not travel.
Sunenshine said, "That testing takes a long time for a culture to grow, and a culture grew a bacteria that looks like tuberculosis last week. Unfortunately, the bacteria looks like tuberculosis, but we cannot actually confirm that it is tuberculosis."
A CDC representative says they were first notified about the patient at about noon on Saturday and talked to local health officials. By 4:30 p.m., just as the flight was taking off, the CDC got approval from Homeland Security to put the passenger on the "do not board" list.
Still, Sunenshine said passengers on a plane are only at risk of contracting tuberculosis if the flight is eight hours or longer. The flight in question was only 2 1/2 hours.
Sunenshine said, "Even if somebody was sitting next to this individual, their risk of contracting tuberculosis is so low that we do not recommend that they seek healthcare."
Sunenshine interviewed the patient after the flight and says he did not appear sick.
Sunenshine said, "When I interviewed this passenger he is very healthy, he is not coughing, he is reporting no symptoms, and looked well."
Copyright 2013 CBS 5 (KPHO Broadcasting Corporation). All rights reserved.