Better Arizona
AZ businessman creates batman experience for ill children, families
Posted:
Updated: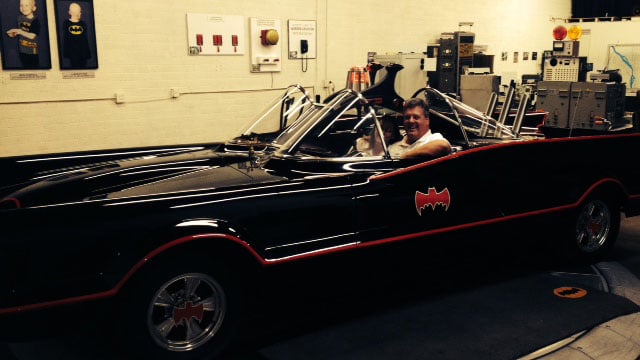 © CBS 5 News
PHOENIX (CBS5) -
Charles Keller grew up watching Batman.
The retired Phoenix businessman was such a fan, that as an adult, he wanted to share that enthusiasm for the Caped Crusader with his own children.
"My boys were three and five and so for Valentine's Day, I got them the DVD set of the original Batman TV show," Keller said.
One thing led to another and four-and-a-half years ago, Keller's Fantasy of actually owning a Batmobile became a reality.
"I bought one off of Craigslist in Houston, Texas," Keller said.
Keller realized quickly that he didn't want to be known as just the family who owns a Batmobile.
"I kind of decided as a dad, I'm going to see if I can figure out a way to make a Batmobile a way of giving back to others," Keller said.
Keller started giving rides in the Batmobile to families facing challenges of disease and illness.
But when one child refused the ride, unless it took him to the Batcave, Keller knew he needed to take the Batman experience to the next level.
"I spent two solid days looking at all 120 episodes and whenever there was a scene within the cave, I stopped the video. I'd take a screen shot if there was a gizmo, created a binder and just went to work trying to find old gadgets that looked something like the gadgets in the old cave," Keller said.
A year and a half later, kids like 17-year old Jazmine Ramos are reaping the benefits.
Keller recently hosted Ramos and her family at "Wayne Industries," which started in "Bruce Wayne's study" where the push of a button and a slide down a pole, Ramos and her family were welcomed into a replica Batcave that Keller spent nearly $100k to build.
It's an experience he's able to provide for local children and their families facing illness and disease.
It's an experience that wouldn't be complete without a spin in the Batmobile.
"My experience here today at the Batcave was one of the most amazing days I've had since I've been sick," Ramos said.
She was 12-years-old when she was diagnosed with bone cancer.
Then last year, doctors discovered two cancerous tumors on her right lung.
"There are some dark days," Ramos said. "But there are some amazing days like today," she said referring to her night in the Batcave.
Ramos is now free of cancer and more appreciative of nights like this and people like Keller, whom she calls "a gift."
"It's a once in a lifetime chance to meet that person and I'm beyond thankful for people like him.
Visit Gothamcitymotors.com for more information.
Copyright 2013 CBS 5 (KPHO Broadcasting Corporation). All rights reserved.