Mesa PD makes 16 pre-holiday shoplifting arrests
Posted:
Updated: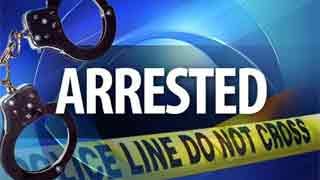 MESA, AZ (CBS5) -
Sixteen suspected shoplifters were arrested last weekend as Mesa police partnered with local retailers in an initiative dubbed Operation Fade to Black Friday.
Merchandise worth $1,863 was recovered or thwarted from being stolen. One suspect stole $696 worth of goods, the single biggest amount among those arrested.
Three of those apprehended had a past history of shoplifting. Three had active warrants for their arrest. Three were in possession of drugs. Police also learned one person was released from Arizona Department of Corrections five days before being arrested again.
During the crackdown conducted on Nov. 22 and Nov. 23, Mesa police assigned 10 detectives to the operation with a goal of identifying repeat offenders and retail theft rings.
Mesa police partnered with several local retailers, including CVS Pharmacy, Target, Walmart, Kmart and Home Depot, among others.
This holiday season, the partnership plans to conduct similar operations in Mesa and other locales in the Valley.
"To those who would seek to victimize our shoppers or retailers, the Mesa Police Department is serving handcuffs, jail cells, and cold sandwiches this holiday season," officers said in a statement.
Copyright 2013 CBS 5 (KPHO Broadcasting Corporation). All rights reserved.