Experts review report; gunman struggles with mental health problems
Posted:
Updated:
By Joseph Wenzel IV, News Editor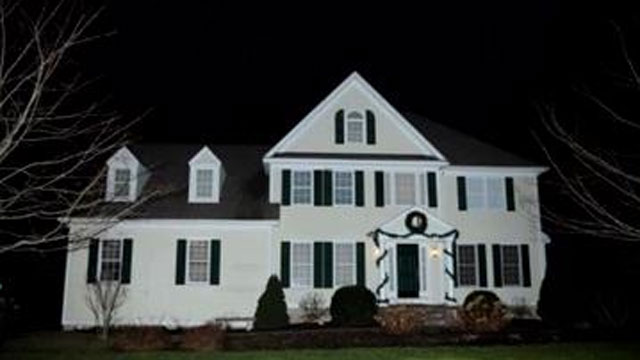 NEWTOWN, CT (WFSB) -
The search for answers came up short in the final report of the Sandy Hook shooting last December.
However, experts told Eyewitness News they are going through the many new pieces of information released in the report including the killer's bout with mental health issues.
On Dec. 14, Adam Lanza shot his mother multiple times while she was in her bed before driving five miles to Sandy Hook, shooting his way through the glass and killing 20 children and six adults.
Lanza shot himself in the head just one minute after the first police officer arrived at the school.
"We can't explain most problematic behavior," said assistant professor James McPartland with the Yale Child Study Center.
The state's attorney's report into the Sandy Hook Elementary School shooting was released Monday and it gives no clear motive. The report is filled with mounds of information on Lanza's behavior.
Mental health experts are taking a closer look at the report including how Lanza lived in his mother's million dollar Newtown home with black garbage bags taped to his bedroom windows. The report stated for months he only communicated with her over email.
"Many others saw the shooter as unemotional, distant and remote," the report states. "The shooter appears to have had few friends growing up."
The state's attorney's report also confirms Lanza was diagnosed with Aspergers syndrome, which is a form of autism, in 2005 and refused to take suggested medication. He also did not engage in suggested behavior therapies.
"I don't think this case teaches us very much about Aspergers syndrome because it's so unusual for Aspergers," McPartland said.
McPartland said Aspergers is by no means a red flag for violent behavior and usually those with the syndrome follow the rules even more. After reading the Newtown investigation, McPartland said he questions whether there were other underlying issues.
"The fact that his mother noted behavior change around seventh grade suggests there could have been other things happening in his psychiatric situation," McPartland said.
The report also indicates obsessive tendencies, saying, "The shooter was particular about the food that he ate and its arrangement on a plate in relation to other foods."
Lanza wasn't even close to his own mother, according to the report. One witness indicated that the shooter did not have an emotional connection to his mother.
When his mother asked him if he would feel bad if anything happened to her, the report stated Lanza replied, "No."
One of the items seized from the home was a spiral-bound manuscript that Lanza wrote in fifth grade called The Big Book of Granny. The main character has a gun in her cane and shoots people.
In the sixth grade Lanza was described as being an average student who had friends. In seventh grade, a teacher described him as not normal, anti-social and the level of violence in his writing was disturbing, the report said.
By the ninth and 10th grade, Lanza was described as reclusive and would shut himself in his bedroom. The report stated Lanza played video games. He would have episodes that lasted for 15 minutes and his mother would have to come to the school.

Newtown First Selectwoman Pat Llodra releasing a statement Tuesday about the state's attorney's report.
"I am overwhelmingly sad for the loss of so many loved ones - and sad, too, for a young man isolated and damaged beyond reach by mental illness, so much so that even his one available parent could not make a positive difference," Llodra's statement.
Llodra continued, "I was hoping to find more answers to why Adam acted out his anger and confusion on Sandy Hook School and am disappointed to be left still wondering."
McPartland said, like investigators mentioned, there's no clear reason why this happened.
"I don't think there's any kind of perfect storm or snowball," McPartland said. "This is not a circumstance we've seen before."
The state's attorney said the case is now closed. More information will be provided when the entire state's attorney's report is released in the coming months.
Copyright 2013 WFSB (Meredith Corporation). All rights reserved.