E-cigarette cartridges thrown out of window puncture tires
Posted:
Updated: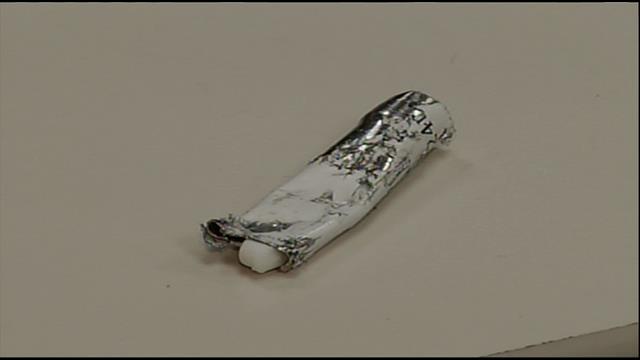 BAY CITY, MI (WNEM) -
Wyatt Stepp used to smoke three packs a day, but once his doctor told him it was literally killing him, he quit.
"It's a great product. It's going to let me live longer. I'm breathing better," said Stepp.
Now he uses an electronic cigarette, which is free of ashes and smoke.
Cary Lee owns a local business called A Clean Cigarette. He said e-cigarettes are becoming more and more popular, but the waste it leaves behind is causing problems.
"There's no good way to get rid of it, so that's one of the negatives of our product right there," said Lee.
According to Lee, a lot of smokers are choosing e-cigarettes to stop smoking. An e-cigarette is made of two parts. The battery portion ignites the nicotine cartridge. The question is what do smokers do once the cartridge is spent? Some people say it's causing problems on the roads because some people are just pitching them out, and with the cartridge portion being metal, they're ruining tires.
"We have seen usually one or two a week puncturing the tire," said Tony Dewildt, manager of Bay City's Belle Tire.
Dewildt said the cartridges are destroying tires when they're thrown out onto the road.
"They're all made out of metal, so when they slash a tire, they usually leave a pretty big gash in it," said Dewildt.
And the gash is typically not repairable, causing the victims of the e-cigarette cartridges to be forced to buy a new tire.
Why is this happening? Some blame old habits; others blame laziness.
"Throw them in a trash can. It doesn't take 30 seconds longer to throw them in the trash can," said Stepp.
Copyright 2013 WNEM (Meredith Corporation). All rights reserved.