Families react to the release of the Sandy Hook report
Posted:
Updated:
By Joseph Wenzel IV, News Editor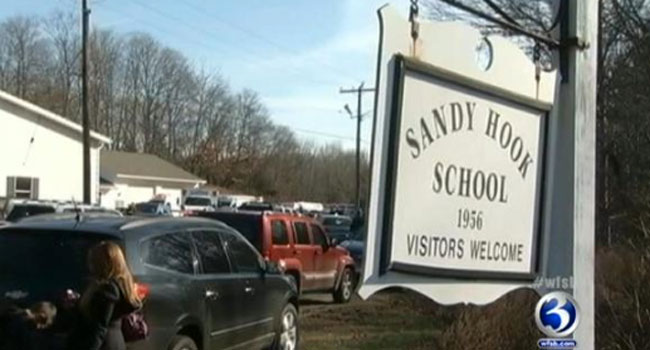 NEWTOWN, CT (WFSB) -
The report was released Monday afternoon into the mass shooting at Sandy Hook Elementary School where 20 children and six adults lost their lives on Dec. 14.
Some of the victims' families attended a meeting earlier in the month to discuss and preview the 48-page report with investigators.
Michele and Bob Gay, whose 7-year-old daughter Josephine Gay was killed in the Sandy Hook School shooting, released a statement after the report was released.
"Although, very difficult to read and still to accept, this report is consistent with what we have learned thus far. Although we will be forever heartbroken at the loss of our precious daughter, it is our hope that a clear understanding of the facts of December 14, 2012 will help others prepare for and prevent this heartbreak in their own communities. To learn the ease with which a disturbed individual was able to enter our locked school and our children's classrooms and knowingly commit such heinous crimes, is to understand that better securing and preparing our schools must be top priority in every community. It is our responsibility to learn from our history in order to save ourselves from repeating it," the statement read.
The Hockleys, the parents of 6-year-old Dylan Hockley, have not read the report but understand why it should be released.
"I'd need to read all the report before I could comment. With everything that is going on I doubt that will be before Thanksgiving," said Ian Hockley, Dylan's father.
The Hockleys said they always hoped the final report would help them in their recovery. In prior interviews before the report was released, the Hockleys shared why it's so important.
"It's another piece of information to help you understand and integrate what happened and how you go forward," Ian Hockley said in previous interviews.

Mark Barden, whose 7-year-old son Daniel died during the school shooting, told Eyewitness News that he has not seen the report.
"I'm not sure I ever will, I just think it would hurt too much," Barden said.
Scarlett Lewis, the mother of Sandy Hook victim Jesse Lewis, said her focus is on the charity created in honor of her son.

"Nothing that comes out in that report will change the mission of the Jesse Lewis' Choose Love foundation," Lewis said.
Erica Lafferty, the daughter of Slain Sandy Hook Principal Dawn Hochsprung, previously told Eyewitness News that she did not attend the meeting with investigators and has not read the report.
The family of Vicki Soto, the 27-year-old first-grade teacher at Sandy Hook Elementary School who authorities said tried to shield her students from the gunman, posted the following message on Facebook:

"As we close in on the end of a very difficult year, the releasing of this report is yet another blow that our family has been dealt. While others search for the answer as to why this happened, we search for the how. How can we live without Vicki? How do we celebrate Christmas without Vicki? How do we go on every day missing a piece of our family? Those are the questions we seek the answers for. There is nothing in the report that will answer those for us. So, yes, we have read the report, no we cannot make sense of why it happened, we don't know if anyone ever will. We don't know if we will ever be whole again, we don't know if we will go a day without pain, we don't know if anything will ever make sense again. We do know that we will stick together and we will be strong, and we will Live, Laugh and Love as Vicki would want us to."
To read the full report, click here.
Copyright 2013 WFSB (Meredith Corporation). All rights reserved.
Families react to the release of the Sandy Hook report

More>>

Friday, December 13 2013 6:06 PM EST

2013-12-13 23:06:17 GMT

Eyewitness News has complied a list of the charities started in memory of the Sandy Hook victims: Daniel Barden - Sandy Hook Promise - Sandy Hook Promise / P.O. Box 3489 / Newtown, CT 06470Ana Marquez-Green

More >

Eyewitness News has complied a list of the charities started in memory of the Sandy Hook victims:

More >