Arizona State races past Bradley 70-58
Posted:
Updated: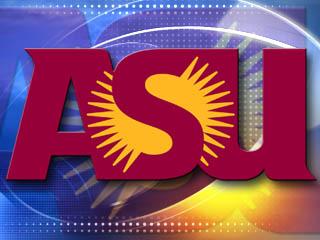 © CBS 5
Jordan Bachynski had 15 points and 10 rebounds to lead Arizona State past Bradley 70-58 Friday night.
Jahii Carson, coming off a 40-point night in a win against UNLV on Tuesday, had 19 points, seven rebounds and five assists, for the Sun Devils, who are 5-0 for the first time since 1985.
Tyshon Pickett had 23 points and Walt Lemon 20 for the Braves (4-2), who have lost two straight.
Jonathan Gilling added 14 points for Arizona State, which led by as much as 20 in the second half after taking a 43-28 lead at the break.
Arizona State went on a 17-1 run in the first half to take control, taking a 29-15 lead with 7:15 left before the break. Carson hit back-to-back 3-pointers from the top of the key and Chance Murray added a 3-point play to cap the run.
Bachynski has a double-double in each of the Sun Devils' first five games.
Copyright 2013 CBS 5 (Meredith Corporation). All rights reserved.