Cold shooting plagues 'Lopes in loss to Utah
Posted:
Updated: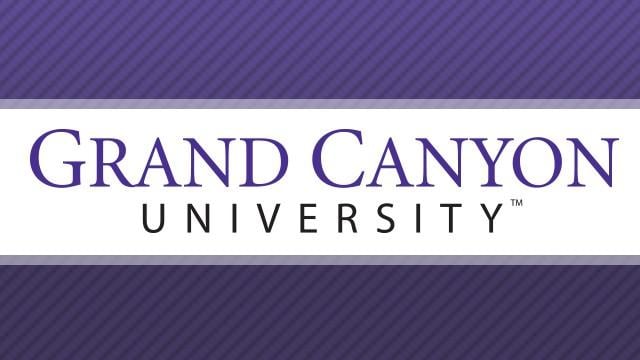 © cbs 5
PHOENIX (CBS5) -
The University of Utah ran out to an 11-0 lead just over three minutes into the game and never trailed as they defeated Grand Canyon, 79-54, this evening at the Jon M. Huntsman Center in Salt Lake City, Utah.

The loss drops GCU to 1-3, while the Utes improved to 3-0.

"I don't think we played very well tonight," said head coach Dan Majerle. "This is a level we are not at yet. This is where we are striving to be, but moving up from Division II to Division I we knew this would be a challenge. I thought our guys played a little scared tonight and they need to get over that. This is a big step up from what these guys played in last year."

Grand Canyon shot a season low 32.8 percent (19-58) from the floor, including 27.6 percent in the opening half. The Utes shot 51.8 (29-56) for the game in the win.

"We missed a lot of easy shots," added Majerle. "These guys are getting shots, some wide open shots; we just can't knock them down."

The Antelopes showed some resiliency early after falling behind 11-0, outscoring Utah 9-4 to cut the lead to 15-9 with 11:22 left in the opening half. Jerome Garrison had five of his 12 points during the run.

The Utes then went on a 19-6 run that led them into the break with a 37-20 advantage. It marked the third time this season the Antelopes went into the break down by double digits, having trailed by 12 and 13 in their two previous losses.

The second half opened on a positive note as Killian Larson scored four quick points to spur an 8-3 run and cut the lead to 12, 40-28 with 16:06 remaining in the game.

GCU, which never led, would trail by as many as 26 in the second half.

Grand Canyon struggled from behind the arc, making only 3-of-21, while connecting on just 13-of-23 from the line.

Demetrius Walker was the leading scorer for the 'Lopes, scoring 16 on 5-for-16 shooting. Larson and Justin Foreman each had six rebounds.

The Antelopes forced 15 Utah turnovers to only 12 of their own, but were outscored 20-5 on points off those turnovers.

"Our turnovers are bad turnovers," said Majerle. "Our turnovers are leading to breaks, while their turnovers go out of bounds. Then we aren't finishing on the break and making bad decisions."

Grand Canyon will return to action tomorrow when they will face Savannah State at 4 p.m. in the Jon M. Huntsman Center. Savannah State was a 75-66 loser to Lamar in the day's first game. GCU will play Lamar on Saturday at 2 p.m. Tomorrow's can be heard live online at www.960thepatriot.com. The game can also be heard in its entirety on a tape delayed basis beginning at 7 p.m. on KKNT 960 AM in Phoenix.

Copyright 2013 CBS 5 (Meredith Corporation). All rights reserved.