GCU baseball adds 10 for 2015 Season
Posted:
Updated: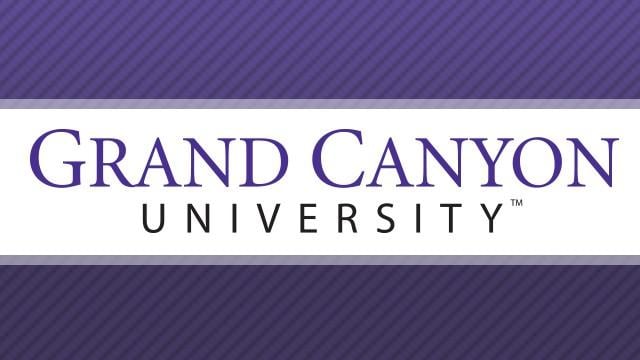 © cbs 5
PHOENIX (CBS5) -
Grand Canyon University head baseball coach Andy Stankiewicz today announced that 10 student-athletes have committed to join the program for the 2015 season. The list includes six that will become Antelopes as freshmen and four junior college transfers.

"We are pleased to announce these 10 student-athletes as early commits for the 2015 season," said Stankiewicz. "The 2015 season will be our second year in Division I baseball and we believe these players will compete quickly for starting positions or provide much needed depth at this level. The ability to identify, evaluate, and finally recruit student-athletes is vital to our success. Coach Nathan Choate and Coach Gregg Wallis have spent endless hours on the road, at ballparks across the country recruiting these young men. We are extremely proud of their efforts."
Jayden Eggimann, an infielder from Desert Ridge High School in Mesa, Ariz., was a 2013 All-Gilbert First Team and 2013 East Valley Tribune Honorable Mention selection.
"Jayden comes from one the most successful high school programs in the state. He will compete as a freshman because of his competiveness and will bring a power bat to our program."
Travis Garcia-Perreira, a left-handed pitcher out of Arizona Western Community College in Yuma, Ariz., went 9-1 last season for the Matadors. His 1.49 ERA ranked 14th among junior college pitchers en route to being named to the postseason First Team All-Region I and All-ACCAC teams. Garcia-Perreira was named Hawai'i Gatorade Player of the Year in 2012 for Mid-Pacific Institute in Honolulu after recording a 1.74 ERA and 31 strikeouts and helping the squad to a 15-3 record. He was named First Team All-League and ILH Player of the Year after also batting .490 at the plate.

"We are very excited to pick up a veteran junior college left-handed pitcher in Travis. He is a proven winner as he went 9-1 his freshman year at Arizona Western and we know he will have another great spring in 2014. He will be a great addition to our pitching staff in 2015."

Hayden Gerlach, an infielder out of Valor Christian High School in Highlands Ranch, Colo., hit .435 and posted a .563 on-base percentage during the 2013 season. For his career with Valor Christian, he is a .393 hitter while also boasting a .631 slugging percentage through two seasons with the varsity squad.

"We are excited to get a top prospect out of Colorado. Hayden has an element of power at the plate we haven't seen in our program. He is a great kid with tremendous pride."
Alex Medin, an outfielder from Phoenix College, played in 27 games for the Bears last season. Originally from Cupertino, Calif., where he played at Homestead High School, Medin was named Homestead Athlete of the Year in 2011 as well as First Team All CCS.

"Alex will bring an element of speed and strength to our program. He is one of the fastest junior college players in the country and our program will allow him to utilize that speed."

Jake Repavich, a left-handed pitcher from Cienega High School in Vail, Ariz., went 7-3 last season en route to being named an All-State Second Team and First Team All-Southern Arizona selection. In 11 starts in 2013, he tossed five complete games, including one shutout as he struck out 77 batters in 66.1 innings of work.

"Jake will be one of the best pitchers coming out of Tucson. He already shows command of three pitches: his fastball, curveball, and change-up. His ability to throw strikes will get him on the mound as a freshman."
Ruben Rincon, a right-handed pitcher at Paradise Valley Community College, last season posted a 2.50 ERA in 13 appearances for the Pumas. He collected 48 strikeouts compared to just nine walks, averaging 8.0 strikeouts per game. Rincon was an NJCAA Division II All-Star Game nominee for PVCC. Out of Millennium High School in Goodyear, Ariz., Rincon was a 2012 High School All-Star after striking out 71 batters in 61.2 innings of work while also boasting a 2.50 ERA in 13 appearances (10 starts).

"We expect Ruben to jump right in and compete for one the starting pitching roles. He is an aggressive right-handed pitcher, who attacks hitters with a plus fastball and slider."

Greg Saenz, an infielder from Sandra Day O'Connor High School in Phoenix, Ariz., is a four-year varsity player who last season posted a .374 batting average in 106 at-bats. He collected 26 runs scored and 23 RBI as he also boasted a .416 on-base percentage and .440 slugging percentage. He was named Second Team All-Region as a freshman and made the arizonavarsity.com top player list his sophomore season. His squad finished fourth in the Arizona 5A State Tournament in 2012.

"Greg is a grinder on the field. He loves to play and is very versatile. He can play anywhere on the infield, which will help him get see playing time as a freshman."

Zach Stierstorfer, a catcher who played at the University of Utah before joining the Bears of Phoenix College, was a star player out of Horizon High School in Scottsdale, Ariz. At Horizon, he was named First Team All-State and Desert Valley Region Co-Player of the Year after collecting 13 home runs and a .493 batting average as a senior. His Huskies squad won the 2010 5A Division II State Championship.

"Out of high school, Zach was considered the best defensive catcher in the state. After playing at Utah and transferring to Phoenix College, we are glad to have him back in Arizona and joining us for the 2015 season."
Josh Walker, a right-handed pitcher from Chino Hills High School in Chino Hills, Calif., posted a 1.17 ERA last season as a junior. He struck out 10 batters in 6.0 innings of work over his five appearances.

"It's great to get another top prospect from Southern California. Josh shows great competiveness on the mound. Some may say at 5'9 he is undersized, but we don't. His arm plays."

Judah Zickafoose, an outfielder from Westview High School in Topeka, Ind., was a 2013 Indiana 2A First Team All-State selection after batting .506 (40-for-79) with 34 runs, 10 home runs, and 42 RBI. He has garnered NECC All-Area honors in each of his three seasons at Westview.

"It is exciting to see our program reach to Indiana in recruiting. Judah has the size and speed with strength to come. We project Judah to be a big left-handed bat in our line-up."
Copyright 2013 CBS 5 (Meredith Corporation). All rights reserved.