Greenville woman shares how Pendleton Place helped her thrive
Posted:
Updated: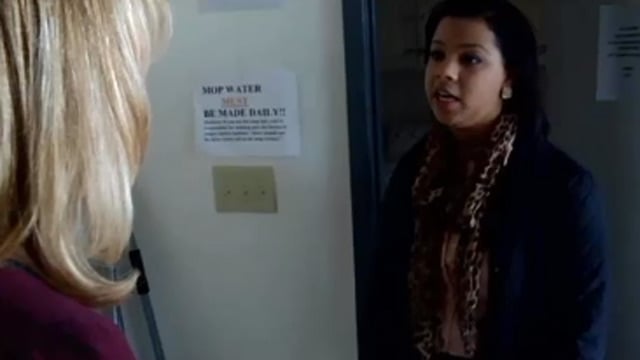 Celeste shows Diana Watson around Pendleton Place. (File/FOX Carolina)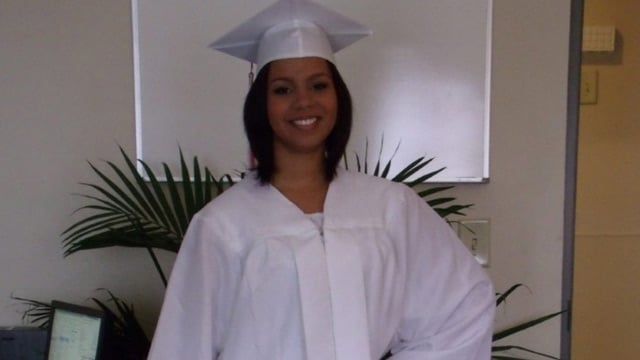 A photo of Celeste from graduation. (Courtesy: Celeste Carson)
GREENVILLE, SC (FOX Carolina) -
Every year, dozens of children in Greenville County are removed from their homes because of abuse or neglect.
Some people may not know that many of the children are helped in some way by Pendleton Place, which has been around since 1975. Pendleton Place helps with everything from residential care to family visitation to assessing children going into foster care.
For one Upstate teen, Celeste Carson, Pendleton Place has been a life saver. She spent several years there after being removed from her family's home.
"They really love me. There are a lot of staff members that love me," she said.
Carson celebrated birthdays at Pendleton Place's Smith House, which is for girls between 11 and 21 years old. She was also there for graduation and will return soon for Thanksgiving dinner.

"I think they help me transition into womanhood all together," Carson said. "They helped me get good grades. Like I always had them, but they helped me keep them because I was moving around a lot."
These days, Carson is a student on scholarship at Greenville Tech. She is studying nursing and living on campus. After earning her associate's degree, she will pursue a bachelor's degree.
"I want to specialize and work with little babies in the NICU and stuff like that," she said.
That is a big change from a few years ago, when she was removed from a home filled with abuse and neglect.

"I think we were in a really desperate situation," Carson said. "It wasn't suitable for living in. It wasn't good for my mom, it wasn't good for us. I think it was best for us to go into DSS because we wouldn't have had a lot of things necessary for living. Like a lot of days we wouldn't eat, stuff like that."
Laurie Rovin, executive director of Pendleton Place, said Carson's story could have gone down a far different path.
"Celeste is a success story and Celeste came to Pendleton Place with a history that most of us would like to think doesn't occur here in our hometown of Greenville, but it does and it happens all over the state, all over the nation," Rovin said.

So for Celeste Carson, the future is bright. She is an inspiration to other girls and young women in her situation. Her success is due in part to the generosity of the community.
Pendleton Place receives 36 percent of their funding from federal dollars, 12 percent from the United Way and the rest from private donations. The support is greatly appreciated and helps even more around the holidays.
That enables even more young people to pursue their dreams.
Copyright 2013 FOX Carolina (Meredith Corporation). All rights reserved.