Hero teacher creates program to encourage kindness
Posted:
Updated:
By Joseph Wenzel IV, News Editor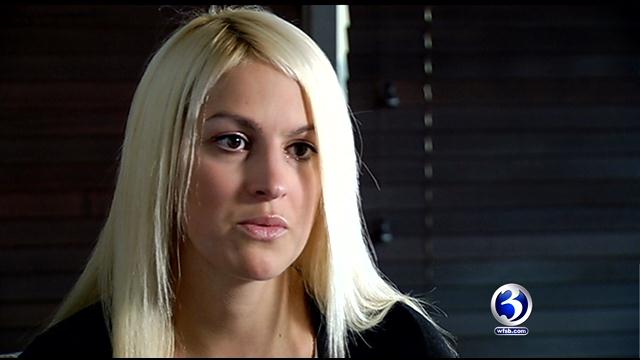 Kaitlin Roig-DeBellis
NEWTOWN, CT (WFSB) -
The teacher from Sandy Hook Elementary School, who helped save her students by hiding them in the bathroom and telling them she loved them, is teaching a new lesson.
Kaitlin Roig Debellis founded Classes for Classes, which is a charity that teaches children to pay it forward.
Debellis told Eyewitness News she did not think she was getting out of Sandy Hook Elementary on Dec. 14, 2012, when 20 children and six adults were shot and killed. So she decided to make her students feel loved.
"I claim no credit we had angels on our side, but the impossible needed to become possible," Debellis said.

That has been her mantra for the past year as Debellis created Classes for Classes as a way to teach kindness in school.
"Our mission is to teach kids by learning to be compassionate by having compassion for others," Debellis said.
A kindergarten class at the Henry A. Wolcott Elementary School in West Hartford was the recipient of a caring project from another class.
"We received money for four Kindle Fires," said Henry A. Wolcott Elementary teacher Jennifer Otano Vera.
Vera said they use the Kindle Fires daily and the students are "learning how to write their letters" by using them.
Vera is teaching her class to pay it forward by raising money for a second grade class at Thalberg Elementary School in Southington to help them get some iPads.
The children at Henry A. Wolcott Elementary expect to have all the money for the Thalberg Elementary School students by the end of the year. Then that class will have to find a way to pay it forward.
Debellis is now up for the L'Oreal Women of Worth competition. Debellis said she could get a significant amount of extra funding for Classes for Classes, if she gets the most votes. Voting ends Tuesday night.

To vote for Debellis in the L'Oreal Women of Worth competition, click here.

For more information about Classes for Classes, click here.

Copyright 2013 WFSB (Meredith Corporation). All rights reserved.