Disabled woman endures lengthy fight to get her mail
Posted:
Updated:
By Amy Anderson, Anchor/Reporter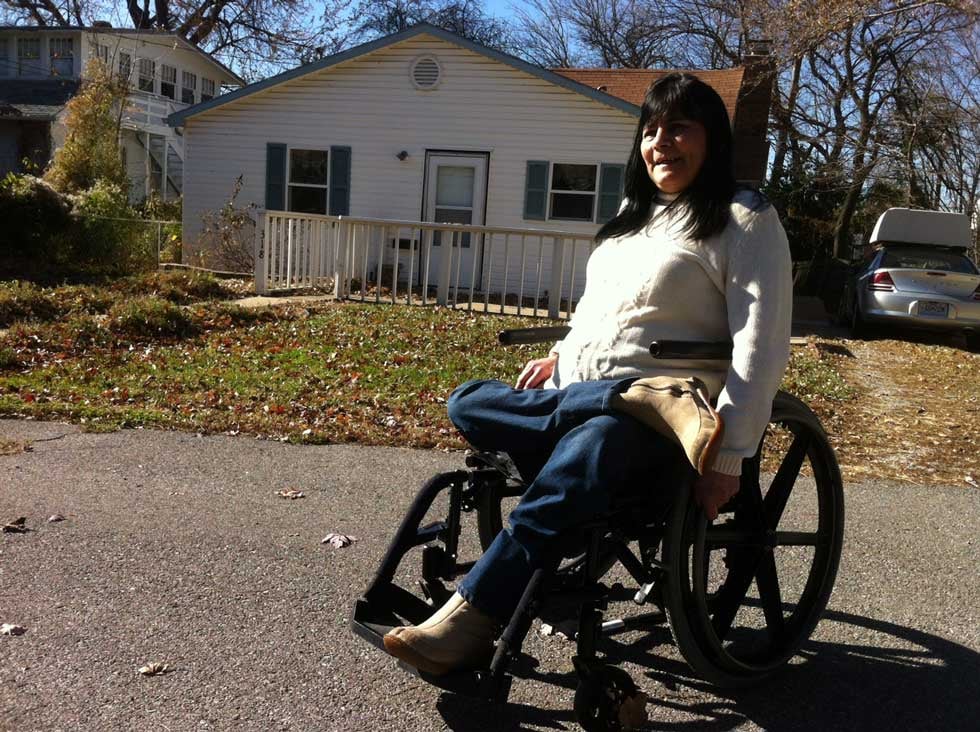 Susan Navarro outside her Independence home (Brett Hacker/KCTV5)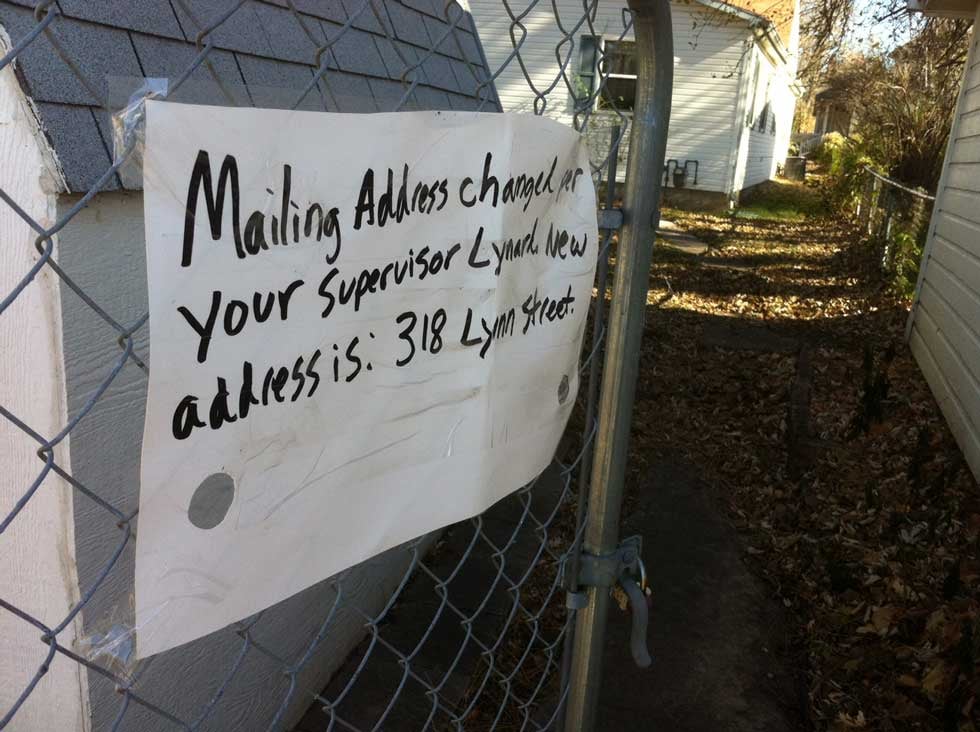 Note on back gate of Susan Navarro's home (Brett Hacker/KCTV5)
INDEPENDENCE, MO (KCTV) -
A disabled woman says she had to fight tooth and nail with an insensitive postal supervisor to get her mail delivered to her. The Independence postmaster says he was following procedures, but did issue an apology.
Susan Navarro has been confined to a wheelchair since 1977 when she was hit by a drunken driver. A decade ago, Navarro moved to her home in the 300 block of South Lynn Street.
Because of an odd lot configuration, her mailbox was at the rear of her home near her back gate. This was due to postal rules. She had her son pick up her mail, and bring it to her.
But her son moved away and that's when her troubles began. She thought it would be a simple request to get her mailbox moved to the front of her home.

"I just requested that they move my mailbox so I could reach it," she said. "In rain and snow, I can't get to it."
Her initial request was denied. She even had her doctor write a letter in support, but that didn't seem to help either. So she solicited the help of the city of Independence, which recommended she change her mailing address from 317 S. Main to 318 S. Lynn. That request was approved quickly.
She said that's when Postmaster Roland Tidmore proved to be obstinate.
"He told me that the city didn't tell him what to do, that he chose where (my) mailbox went and that they pay the carriers by the minute and if it doesn't agree for them then they weren't going to do it," she recalled Tidmore telling her.
Tidmore says that Navarro didn't follow all the proper procedures. He said a satisfactory location was needed to be found that met her needs as well as that of the Postal Service in order "to keep the carrier gainfully employed without adding an overburden on his route."
The mailbox did get moved to right by Navarro's front door, which left her satisfied. She just wishes that it could have been a smoother process.
Tidmore did apologize for her difficulties.

"It was a bad situation for this young lady and I admit it and I apologize for it, but again we have to look at it on a case-by-case basis," Tidmore said.
Copyright 2013 KCTV (Meredith Corp.) All rights reserved.