Wildcats cruise Past Colorado, 3-0
Posted:
Updated: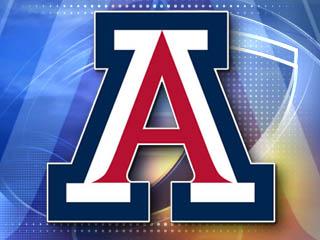 © cbs 5
PHOENIX (CBS5) -
Olivia Magill recorded a match-high 14.5 points to propel Arizona (19-9, 9-7 Pac-12) to a 3-0 sweep of Colorado (15-11, 7-9 Pac-12) on Sunday afternoon inside the McKale Center.
The Wildcats were solid on both ends of the floor particularly on the defensive end as they held Colorado to just .018 hitting. Offensively, Arizona hit a solid .305. In addition, Arizona also out-dug (52-41) and out-blocked Colorado (9.0 - 3.0).
The Wildcats are now a perfect 7-0 on the season when hitting .300 or better. In addition, they improved their record to 15-2 at home on the season and 7-1 at home in Pac-12 play.
Meanwhile, after seeing limited action against Utah on Thursday night, Magill was spectacular both offensively and defensively for the Cats. She recorded nine kills on .412 hitting with a match-high eight blocks.
Madi Kingdon finished with a match-high 13 kills on .312 hitting with nine digs, while Jane Croson recorded her second straight double-double with 10 kills and 10 digs. Penina Snuka dished out a match-high 33 assists with six digs. Candace Nicholson finished with a team-high 12 digs to lead the Arizona defense. In addition, Taylor Arizobal filled up the stat sheet with six kills on .333 hitting with five blocks and four digs.
It was all Arizona in the opening set as the Wildcats led from beginning to end to take a 25-10 victory. The Cats led 5-1 to start the set and they closed the set on an 8-0 run to completely dominate the Buffaloes. Arizona hit a solid .382 in the frame, while holding Colorado to -.054 hitting. Croson led the offensive charge with five kills for the Wildcats.
Colorado bounced back and the Buffaloes jumped out to an 8-4 lead in the second set. However, Arizona battled back to tie the score 12-12 before taking its first lead on the very next point. The Wildcats took the lead for good after breaking a 16-16 tie with three straight points. Arizona would go on to win the set 25-20. The Wildcats were once again solid defensively as they held Colorado to just .053 hitting. Magill and Kingdon each had five kills to pace the Arizona offense.
The Wildcats stormed out to a 14-6 lead in the third set. Colorado was able to cut the deficit to five at 18-13 but that was as close as it would get. Arizona went on to cruise for the 25-16 victory in the set. Kingdon led the way with five kills in the set for the Wildcats as they hit .324 in the set.
Taylor Simpson led Colorado with 10 kills, while Cierra Simpson finished with a match-high 14 digs.
The Wildcats hit the road for the final time in the regular season as they travel to Los Angeles for matches against USC and UCLA. Arizona will play No. 4 USC on Friday at 8 p.m. before taking on UCLA on Sunday at 2 p.m.
For continued coverage of Arizona Wildcat volleyball, visit ArizonaWildcats.com and be sure to follow the team on Twitter @ArizonaVBall.
Copyright 2013 CBS 5 (Meredith Corporation). All rights reserved.