UPDATE
Arizona man left note for wife, daughter in murders-suicide
Posted:
Updated: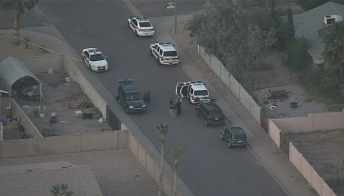 Phoenix police investigate possible double shooting. (Source: CBS 5 News)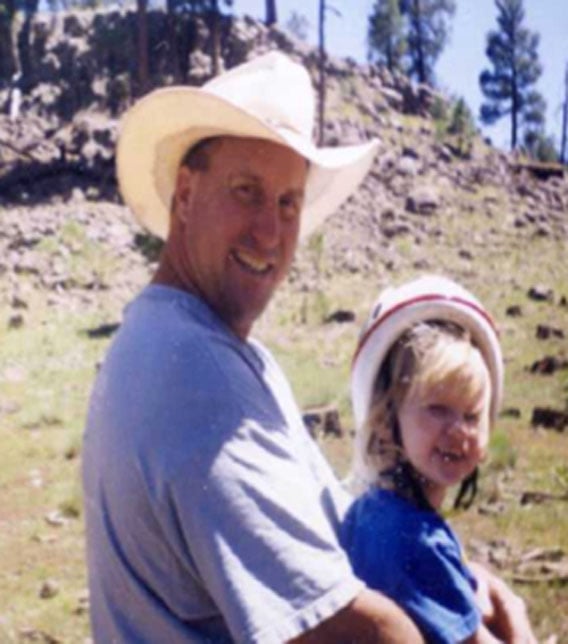 Old photo of Mike Sanders and his daughter, Audrey. (Source: Sanders' neighbor)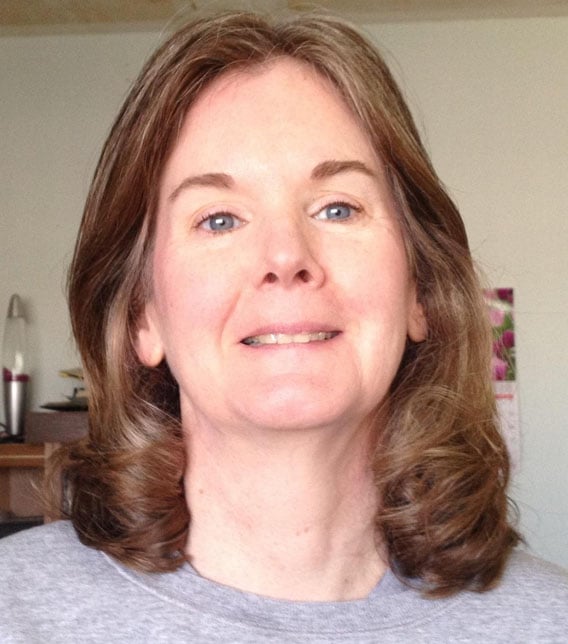 Carol Sanders (Source: Sanders' neighbor)
PHOENIX (CBS5) -
New details have been released in the November murders of a Valley mother, her brother and her daughter at the hand of her violent husband, according to police.
In mid-October, Carol Sanders filed an order of protection against her husband, Michael Sanders.
The court document recounts specific events in which Carol Sanders felt she was endangered by her husband's "short fuse" and "violent temper."
The order was granted on Oct. 14, but the paperwork didn't stop Michael Sanders from murdering his wife and setting her body on fire.
According to court records, Michael Sanders was instructed to stay away from his house on Presidio Road to give his wife time to collect personal items from the home they once shared.
Phoenix police believe Michael Sanders deliberately violated that order to carry out the violent murders, killing his wife and shooting his brother-in-law and their teenage daughter, Audra, in the head, according to the police report.
Police said Michael Sanders left a note in a notebook for his wife and daughter that read, "Carol and Audra, I love you. Please give us a second chance. We can fix this, I promise to be much better."
The note continued stating, "My heart is broken. I know yours is too. Please we can fix this if we try together as a family please," and signed "Dad."
Arizona family attorney Tom Alongi said in most cases, criminal protection orders will deter domestic violence, but they are still violated too often.
"We want the laws to deter criminals, we hope sometimes they will rehabilitate them, but people who really want to hurt someone unfortunately usually find a way," Alongi said.
Thousands of protection orders are filed every month, usually instructing an alleged abuser and their victim(s) to dissolve any contact with each other or face a penalty which could include jail time.
In most cases, protection orders will deter domestic violence, but legal experts say every offender is different and additional safety measures can be weighed.
Police say alongside a protection order, officers can assist victims of domestic violence with a request called a civil standby.
"It's to make sure the peace is maintained while they have contact with that individual," Phoenix police Sgt. Tommy Thompson said.
Victims can request their area police agency to escort them into situations they feel could be dangerous.
Legal experts say it's an additional option on the table for victims like Carol Sanders, looking to keep themselves and their families safe.
"The officer is always the best idea," Alongi said. "It's the safest way to do it."
Since officers can only be requested for short periods of time, standbys are temporary, but police believe they can help deter a possible dangerous situation.
Copyright 2014 CBS 5 (KPHO Broadcasting Corporation). All rights reserved.