Sun Devils rout Idaho State 88-60
Posted:
Updated: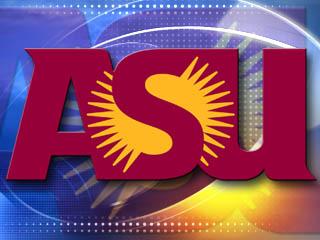 © cbs 5
Jahii Carson scored 19 points and Jordan Bachynski dominated inside defensively while breaking the school's career blocked shots record, helping Arizona State roll to an 88-60 win over Idaho State Friday night.
Arizona State (3-0) got off to a sluggish start before swarming Idaho State defensively to pull away late in the first half.
Bachynski anchored the defense, blocking six shots to reach 194 for his career, breaking the school record of 191 set by Mario Bennett from 1991-95. Bachynski also had 10 points and 10 rebounds, and moved into sixth on Pac-12's all-time blocked shots list behind the 196 USC's Sam Clancy had from 1998-02.
Jermaine Marshall added 17 points for Arizona State, which shot 49 percent and made 12 3-pointers.
Evann Hall had 19 points to lead Idaho State (1-1), which shot 37 percent and went 2 of 9 on 3-pointers.
Copyright 2013 CBS 5 (Meredith Corporation). All rights reserved.